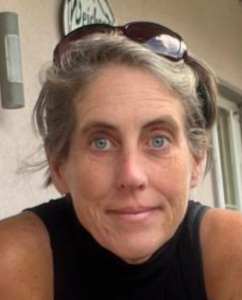 Susanne Bellinghausen

Susanne spent her childhood in different places, amongst others Bonn, Nairobi, and Paris, and is now based in Berlin. She studied architecture in Berlin and London and completed her MA in Interactive Telecommunications at the Tisch School of the Arts in New York City and was a research fellow at the Potsdam-based Institute for Advanced Sustainability Studies (IASS). She worked as an architect in the offices of Lord Norman Foster (Berlin), Winka Dubbeldam (NYC), and Wiel Arets (Maastricht).

In 2013 she founded the r0g_agency together with her partner, Stephen Kovats. Ever since, she has been passionate about working in the field of peacebuilding and technology in a very hands-on, practical manner and loves seeing the impact of supporting the self-empowerment of people, especially in complex conflict situations. She has managed the #defyhatenow project, has helped develop the #MMN Migrant Media Network project, and is invested in helping the Open Culture Feminist Café flourish. She currently manages all things related to the r0g_agency.

In her spare time, Susanne loves jogging and has recently started playing the saxophone.
Stephen Kovats

Stephen grew up in Canada and studied architecture at Carleton University in Ottawa. As a cultural and media technologies advocate, he has been deeply engaged in issues of open culture and social transformation since the early days of German unification. After deep engagements with these topics at the Bauhaus Dessau Foundation and V2_Institute for Unstable Media in Rotterdam, he returned to Germany in 2007 as artistic director of Berlin's transmediale festival for art and digital culture.

The idea of taking a more proactive, open-source based approach to international, post-conflict development led to the founding of the r0g_agency in 2013, together with his partner Susanne Bellinghausen. His roles at the r0g_agency include helping develop the #defyhatenow program to counter social media hate speech and incitement to violence, as well as supporting the open tech innovation programs, including #ASKnet, the Access to Skills and Knowledge network.

In his free time, he enjoys explorative off-grid travel, skiing, and all activities relating to water or winter.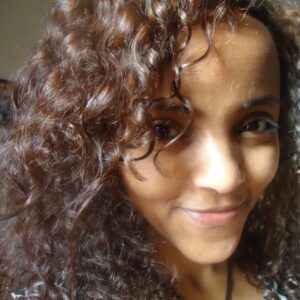 Blen Desta

Blen is an African feminist, human rights activist, and gender equality advisor. In recent years, she developed and managed projects focused on empowering young Ethiopian women through academic debate and capacity building in Feminist Transformative Leadership. She holds a Master of Science in Sociology of Law – European Law from Lund University in Sweden and a Bachelor of Law (LLB) from Haramaya University in Ethiopia.

At the r0g_agency, Blen is the project manager for the #defyhatenow Ethiopia program. She is also the initiator and curator of the Open Culture Feminist Café.

Away from work, Blen loves to cook, travel, dance, drink coffee with friends & colleagues, learn melodies on the piano, and tidy her place up.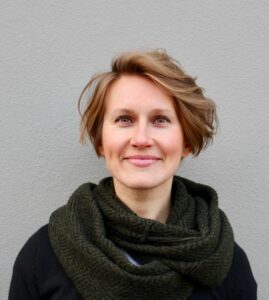 Sara Budarz

Sara is a Chicago-born, Germany-raised Finnish-American. She has a BA from Purdue University in Intercultural Communications and an MA and PhD in German Literature from the University of North Carolina. Her research focuses on the interplay of urban design and mental health. Before moving to Berlin, she was the director of the German program at the University of Texas at San Antonio. She has co-authored two language-learning textbooks used at universities in the US and Canada (Auf geht's! and Weiter geht's!).

Sara joined the r0g_agency team in 2020 as writer and editor, allowing her to combine her love of words, systems, and research with her dream of working in the NGO-world.

In her role at r0g, she works on creating materials, including field guides, posters, and social media content, for all r0g programs. She loves applying her background in pedagogy to creating content that is easy to use and helpful and empowers others with the tools to navigate difficult decisions and life circumstances.

Away from work, Sara can usually be found with a book and a cup of coffee. She also loves taking photos, jogging, and cycling out to swim in the hundreds of lakes around Berlin.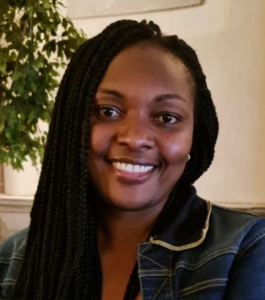 Njoki Kariuki

Njoki was born, brought up, and educated in Nairobi, where she also currently lives. She knew she wanted to work with international organizations since she was young and so pursued her Bachelor of Science in International Business Management from Africa Nazarene University.Through her work in marketing and customer relations she learned to value working with people from all walks of life - and to do so with a smile. Her foray into public relations and communications allowed her to gain experience in creating communication strategies, managing and directing internal and external communications, and social media management.Working as a Research and Communications consultant, Njoki is a firm believer in the fact that solid research forms the base of every good project. She is also interested in researching the ways in which women are impacted economically by the projects and businesses they interact with. Njoki joined the r0g_agency in September 2022 as a social media coordinator, a position that allows her to combine her interests in communications and oIn her free time, she enjoys watching history documentaries and can be found sharing her opinions on historical matters at inopportune moments. She also has a love/hate relationship with the outdoors, but has yet to regret a hike or adventure.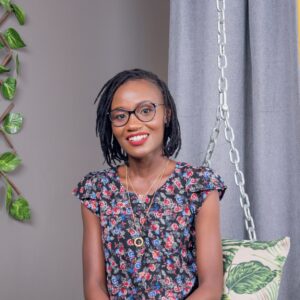 Kendi Gikunda

Kendi was born in Katheri, a small village adjacent to Mt. Kenya in Meru, a town in Eastern Kenya. She has a diploma in Management and a bachelor's degree in Commerce, specializing in Human Resource Management.

From her years of working in human resources, Kendi learned that the most vital resource an organization possesses is its people. She is passionate about designing the future of work at the intersection of technological innovation, youth, and human capital. At the r0g_agency, Kendi has worked as a trainer and content developer and is now the educational resource development & implementation lead for the #defyhatenow project. In her work, she draws on her past experiences of working in conflict mitigation and peacebuilding with marginalized people, refugees, and internally displaced people in South Sudan, Uganda, Ethiopia, Cameroon, and Kenya.

When not working, Kendi enjoys reading and writing. In the past, she ran an award-winning blog about the culture of her people, "The Ameru." She is working on perfecting her cycling, which is quickly surpassing even her love of running. She also believes that most problems can be solved, at least momentarily, with a cup of tea.
Educational Resources Lead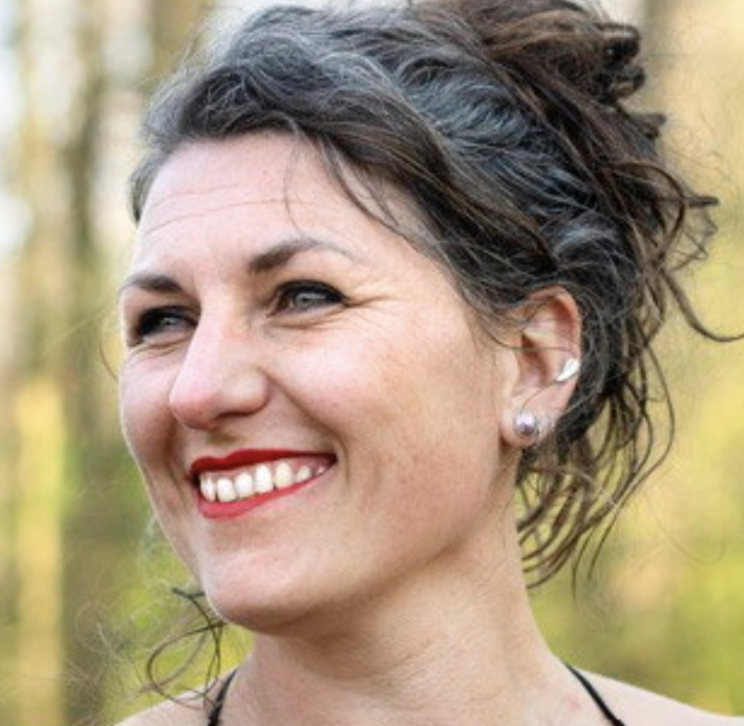 Heike Bluthardt

Heike hails from southern Germany and studied Visual Communications in the shadows of the Black Forest. After stopovers in Stuttgart, Pforzheim, and Amsterdam, she landed in Rotterdam, which has now been her home for many years. Over the years she has worked with many design studios, and at one point, together with two other designers, founded a design studio. During these years, she developed an interest in fashion and created her own fashion label, that included a brick-and-mortar store in the north of Rotterdam. But in the end, her love of graphic design was stronger, and she decided to leave behind fashion in order to focus solely on design. Despite years of living in the Netherlands, she has maintained her contact to Germany.

In 2011 she helped establish the corporate identity for the r0g_agency, including designing their logo. She has continued to partner with them ever since, designing graphics for many of their projects. Heike's goal had always been to work in an international setting, because she enjoys seeing people with divergent perspectives come together to work towards a common goal, and as such, she loves being a part of the r0g_agency team. As a graphic designer, Heike believes in finding the essence of the story needing to be told, and making it visible.

In her spare time, she is happiest when she is in nature, whether in the forest, at the beach, or in the mountains. She also loves tinkering with new formulas for her homemade no-waste body bars.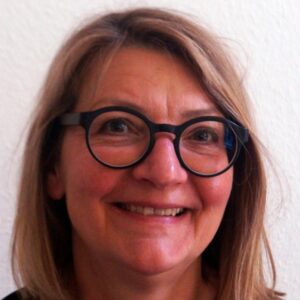 Barbara Bichlmeier

Barbara was born in Munich and grew up in a little village close by, where people do indeed look like stereotypical Germans in Lederhosen. After successfully finishing her apprenticeship in financial accounting, she worked for several different companies and moved to Heidelberg, a city with a magical castle, where her two sons were born. After relocating several more times, she and her family settled in Potsdam, a city adjoining Berlin. For the past fifteen years she has worked for various companies in the region with a particular focus on enterprises trying to have a social or ecological impact.

She is therefore delighted to be working for the r0g_agency in finance and supporting their goals.

In her leisure time, she spends a lot of time in her garden, experiments with new baking recipes, and tries to get an overview of her sons' financial expenses.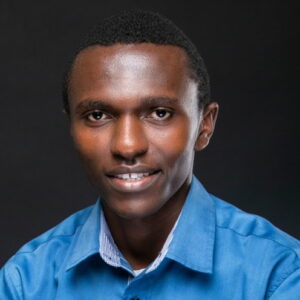 Daniel King'ori

Dan is a software engineer based in Nairobi, Kenya, with over five years of experience in implementing some of the most challenging software and hardware infrastructure for government, corporate, startup, and nonprofit scenes. He's the co-founder of Web For All, Ltd. Kenya and Alela Technologies South Sudan, offering ICT for development solutions in the region since 2015.

Dan is a technology consultant and web developer for the r0g_agency's #defyhatenow global project, where he has been overseeing the architecture and implementation of technology for peace solutions, notably a community-based Early Warning and Early Response (EWER) for online hate speech, which maps potential incitement to violence rhetoric and monitors the Northwest and Southwest conflict regions of Cameroon. He has also developed #211Check and #237Check; fact-checking and open-data platforms implemented in South Sudan and Cameroon that have recently been instrumental in debunking misinformation regarding COVID-19.

In his free time Dan loves cycling, nature photography, and perusing hardcopy books.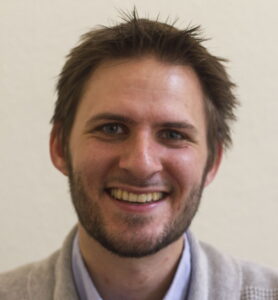 Timm Wille

Timm has a Master of Mechanical Engineering with a focus on Renewable Energies from Beuth University of Applied Sciences Berlin, and is on a secret mission to designate free access to information as a basic human right. He is an open-source hardware and circular economy activist and works as a renewable energy engineer.

He is based in Berlin, and became part of the r0g_agency in 2013, when he and a colleague built the r0g_solar.mini over a long weekend, which by now has traveled the world. In 2015 he joined the #opentech team as a trainer, which led to the development of #ASKotec. Sharing knowledge and hands-on open tech skills has been his mission and passion ever since. When not in Berlin, his role as a trainer for #ASKnet takes him to South Sudan and Uganda, where he facilitates workshops and helps build up local teams.

In his free time, Timm loves fostering upcycling and spreading his love of DIY, especially in terms of repairing electronics and bicycles. He also loves reading articles and news reports and sharing his findings on all things tech and society related.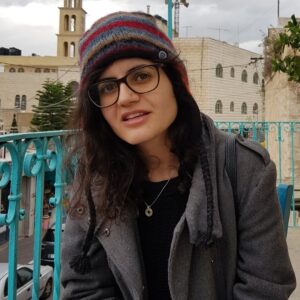 Yara Abbas

Yara is a Palestinian who grew up in Cyprus, Jordan, and Palestine. She holds a BA in Electronic Media Arts and Technology from the University of Tampa, Florida (USA). She has more than seven years of professional experience in audio-visual research, coordinating digital outreach, curating digital and physical spaces, and managing web content. In 2020 Yara moved to Berlin in order to enroll in a web development course, which helped her advance her web development skills and her ability to build small web projects using different programming languages.

She joined the r0g_agency in 2021 in order to support the #ASKnet project.

In her free time, she enjoys traveling, exploring new places (IRL and online), and photography.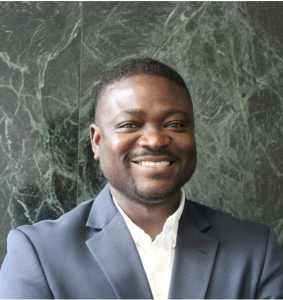 Cosmas Kombat Lambini

Cosmas (Ghana) is a vibrant and dynamic change maker with extensive research and project management experience in locally led innovative solutions in several African countries (Burkina Faso, Togo, Kenya, Cameroon, South Africa, Burundi, Zambia, Zimbabwe, Liberia, Ivory Coast). He was a leading consultant in the creation of Anoshe Women Group in Northern Ghana where he comes from. The group supports rural women in agri-business by providing farm inputs with support from Sabab-Lou Stiftung in Stuttgart, Germany. He has consulted for several development cooperation organisations on conservation and development projects. Cosmas has interest in migration and development discourse in the global south and served as #MMN Migration Advisor – Germany. He is currently providing support in the development of climate resilient salons with other partners on women-led climate resilience solutions to address multiple-global crisis such as climate change. He enjoys networking and mentoring young scholars and entrepreneurs across Africa.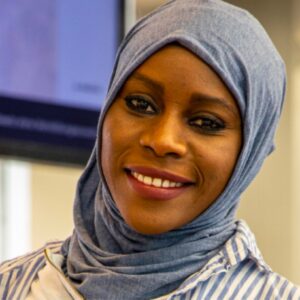 Nyima Jadama

Nyima is a feminist, social activist, and journalist from The Gambia, West Africa, now based in Berlin. She completed a diploma certificate in Law at the College of Insurance and Risk Management - West African Insurance Institute in Kololi, The Gambia. She also completed an apprenticeship in Cross Media Communications - Journalism at the Berliner Journalisten-Schule.

She is the founder and producer of the Nyima's Bantaba talk show on Alex Berlin TV channel, a bilingual German-English TV show that aims to connect migrants, refugees, and women from diaspora communities across the globe. At the r0g_agency, Nyima works as a #MMN community coordinator and an advisor on issues of women & migration.

Away from work, Nyima loves to travel and read. She also co-host the African Women in Trade (AWT) monthly webinar online.
#MMN Program Associate
, The Gambia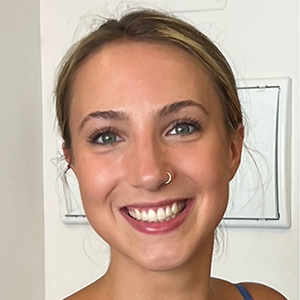 Jordana De Pasquale

Jordana is a graduate from the University of Alberta, with a degree in forensic psychology, sociology, and criminal and social justice. As a Probation Officer for the Government of Alberta, she has worked with individuals from various socioeconomic, ethnic, and cultural backgrounds, gaining valuable insight into the complex issues marginalized populations face in contemporary society. Jordana joins the r0g_team as an intern on the #defyhatenow project, looking at how to help implement #ASKotec in Cameroon as a means to approach skills development with youth affected by conflict. In her spare time Jordana loves to exercise, travel, cook, read, and explore new restaurants (aka is a huge foodie). She hopes to explore all that Berlin has to offer during her time here!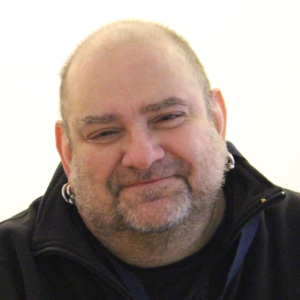 Mike Loos

Mike is our resident Berliner and volunteers at the r0g_agency. He is always happy to help out with any small tasks around the office. He has long been interested in other cultures and so enjoys being a part of an NGO with cross-cultural ties.

In his spare time, he is deeply invested in music, and in the past worked as a booking- and tour manager. His hobbies also include movies, history, football, and cruising around town on a scooter.

Pedro Affonso Franco, Benedictus Agbelom, Rameez Ahmed, Rabia Seda Akagündüz, Mariam Akartiva, Nour Bakr, Vincent Berendes, Sinan Charania, Chikezirim Chima Nwoke, Nardos Desta, Amina Diallo, Regina Diaz, Fadia Elgharib, Cornilius Fogha, Lisa Glock, Ali Greenslade, Louisa Güldner, Yoann Fily, Jo Havemann, Prime Illumin, Thomas Kalunge, Petra Kilian, Clemens Lerche, Lena Loose, Brett McKenna, Michael Paull, Jodi Rose, Martin Schott, Mehrasa Shahsavar, Clarissa Shane, Cara Schwartz, Reana Szabo-Mansfield, Fatima Zarrin