Part 3: Talk about Success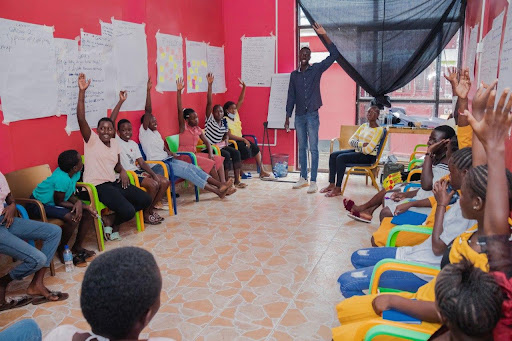 The enthusiastic participation of Youth in GoGirls season 2022- Image: Aleon Visuals
In our previous posts about GoGirlsICT, we talked about the value of education and involving women in science. But in South Sudan, there is still a lot of work to do in dispelling old beliefs that women do not belong in education, science, and tech. And that is why GoGirls works tirelessly to advocate for women, to justify their involvement to their families, and to mentor students at university.
GoGirls ICT hosts family visits in the communities where these girls come from so that others can see the great things the girls are participating in and doing. It is also important that the success stories of these women are showcased and that the community is reminded of them. By doing that, GoGirls is able to build close relationships with those women they have mentored, who become references for the success of their work.
The collaboration of GoGirls with university students, who are then trained to be mentors to girls in primary and secondary schools, has been a central element in demystifying stereotypes in these communities and building the confidence of communities that are part of our program.
Visual tools being used in a GoGirls ICT Initiative session 2022 – Image: Aleon Visuals
GoGirls ICT makes sure to be available to people in their community with a phone line to text and call, along with their face-to-face in-office interactions. When you are approachable and an integrated part of the community you work with, change towards equality will come with success.
The three part series on GoGirls ICT was written by Lisa, r0g's summer intern.