Posts Tagged '#defyhatenow'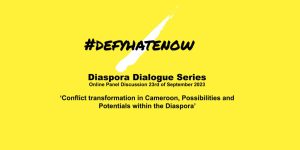 In recognition of International Day of Peace, we are hosting our first #defyhatenow diaspora online dialogue discussion on September 23rd, 2023.
The topic will be the role of the diaspora in the violent conflict in Cameroon that began in 2016.
Read More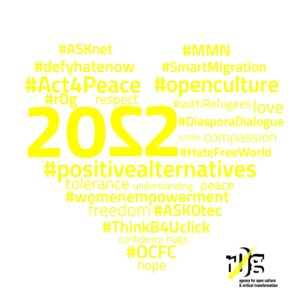 Happy New Year to our partners, supporters, friends, and colleagues! Let's toast to what we achieved together in 2021 and the projects we will tackle in 2022! Here's to expanding access to information and knowledge, defying hate, and empowering migrants!
Read More