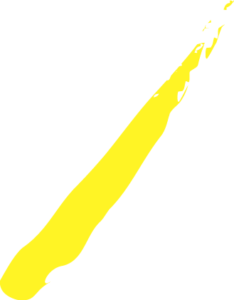 Was ist r0g_?
Der Begriff "r0g_" ist leitet sich in der digitalen Code-Kultur ab von dem Englischen Wort "Rogue". Der Begriff wird in diesem Zusammenhang auf den "Außenseiter" (Engl. "Maverick") verwendet, der Innovation, Unabhängigkeit des Denkens in Verbindung mit unkonventionellen oder nicht-konformen Methoden für den gesellschaftlichen Fortschritt anwendet. Es ist nach dem amerikanischen Politiker und US-amerikanischen Viehzüchter Samuel A. Maverick (1803-1870) benannt, der sich weigerte, sein Vieh zu brandmarken und sie stattdessen frei grasen ließ.
r0g_Mission
Als kollaborative und international vernetzte Organisation unterstützt r0g_ nachhaltige und hybride Formen von kultureller Innovation und sozialem Unternehmertum in Regionen, die sich schnell und grundlegend verändern. Nach der Philosophie des "offenen Wissens für offene Gesellschaften" setzt r0g_ die Mechanismen nachhaltiger Open-Source-Methoden unter Verwendung geeigneter und gemeinschaftsbasierter Technologien um (z.B. FOSS, OER, Open Data und verwandte Open ICT4D). Wir sehen darin ein Instrument zur Stärkung der Bürger, in dem Austausch, kooperative Produktion und Zugang zu offenem Wissen von grundlegender Bedeutung für die Schaffung freier und offener Gesellschaften sind. Unser besonderer Fokus liegt darauf, wie diese Mechanismen Frieden und Innovation in Krisen- und Post-Konflikt-Regionen ermöglichen können.
Wie?
r0g_ agiert als Konnektor, Initiator und Akteur in einem globalen Netzwerk von Organisationen und setzt sich ein für die Entwicklung und Implementierung von Projekten und Strategien in Bereichen wie Open Source Hard- und Software, Social Media Research, Bildung, Journalismus, E-Government, Medienkunst ein Urbanismus, kultureller Hacktivismus, vernetzte Zusammenarbeit und digitale Arbeitsformen. Wir führen Workshops, Seminare und Konferenzen durch und entwickeln unsere Programme weltweit.
Wo?
r0g_agency arbeitet sowohl mit Bürgern als auch mit staatlichen und internationalen Organisationen zusammen - oft mit dem Interesse daran, die Lücken zwischen Politik und realem Handeln vor Ort zu schließen. Wir engagieren uns mit Gemeinschaften, die von der kanadischen Arktis bis zu den äquatorialen Regionen Afrikas und Südostasiens reichen. Gegenwärtig arbeiten wir hauptsächlich mit Gemeinschaften und Organisationen in der Republik Südsudan, Uganda, Kamerun,Mali, Pakistan, Nepal und Indonesien. Wir versuchen, geografische Grenzen zu verbinden und zu überwinden, digitale Trennlinien zu beseitigen, gemeinsame Vokabulare für Kommunikation, Mobilität und Zugang zu offenem Wissen zu schaffen - und bringen DEEP NORTH in den kreativen Dialog mit DEEP SOUTH.
Tech Pioniere unterstützen
Die Bereitstellung von Zugang zu Fähigkeiten und Wissen in Form eines multifunktionalen Open Tech Emergency Case bietet ländlichen und städtischen Innovatoren einen neuen Einstiegspunkt für das Verständnis der Grundlagen in einer Reihe von beruflichen Fähigkeiten: vom Löten über den Bau einfacher Geräte bis hin zum Umgang mit wichtigen spezialisierte Werkzeuge, die in diesen Regionen normalerweise schwer zu bekommen sind.
Weitere Informationen auf betterplace.org/de/projects/63347 
Unterstütze uns dabei, 5 zusätzliche #ASKotec Kits zu bauen und unsere Trainer zu unterstützen:
Teile die Kampagne auf Twitter und Facebook
Rede mit deinen Freunden und deiner Familie darüber reden
Kontaktiere uns, wenn Sie von Unternehmen, Einzelpersonen und anderen Kontakten in Ihrem Netzwerk und Ihrer Nachbarschaft wissen, die an einer Partnerschaft mit uns interessiert sein könnten
Open Educational Resources Open knowledge is knowledge that one is free to use, reuse, and redistribute without legal, social or technological restriction. Open knowledge is a set of principles and methodologies related to the production and distribution of how knowledge works in an open manner. Knowledge is interpreted broadly to include data, content and general information. The concept is…
Peacebuilding Peacebuilding is an intervention that is designed to prevent the start or resumption of violent conflict by creating a sustainable peace. Peacebuilding activities address the root causes or potential causes of violence, create a societal expectation for peaceful conflict resolution and stabilize society politically and socioeconomically. The activities included in peacebuilding vary depending on…
OPEN TECHNOLOGY Contact timm@openculture.agency r0g_OPEN TECH Outcomes OPEN TECH events and initiatives Let's make technologies accessible Support us
2012 ins Leben gerufen und im September 2013 von Stephen Kovats und Susanne Bellinghausen als gemeinnützige Gesellschaft (gGmbH) gegründet, besteht r0g_agency aus einem Team von Open-Culture-Spezialisten, die weltweit aktiv sind.
Stephen Kovats

Co-Founder & Project Manager

kovats@openculture.agency
Susanne Bellinghausen

Co- Founder & Project Manager

susanne@openculture.agency
Blen Desta
Logistics Assistant/Gender Equality Expert
blen@openculture.agency
Thomas Gitonga Kalunge

Diaspora/Migrate Strategist

thomas@openculture.agency
Jodi Rose
Editorial

jodi@openculture.agency
Eva Yayi Mawa Upele

Project Coordinator #PeaceHackCamp

eva@openculture.agency
Timm Wille
Project Manager #ASKotec

timm@openculture.agency
Clemens Lerche
Program Development

clemens@openculture.agency
Eugenio Tisselli
Program Manager ojoVoz

eugenio@openculture.agency
Jo Havemann
Public Relations

jo@openculture.agency
Badia Coulibaly
Program Manager 
Mali
badia@openculture.agency
Pedro Affonso Ivo Franco
Fundraising
pedro@openculture.agency
r0g_agency for open culture and critical transformation gGmbH
Susanne Bellinghausen & Stephen Kovats
Knobelsdorffstr.22
14059 Berlin
Germany
email: info@openculture.agency
T: +49 (0)30/55071900 landline (Berlin, current time)
M: +49 (0)170 588 7806
Skype: intertwilight
twitter: @intertwilight
facebook: opencultureagency