r0g_newsletter: spring 2022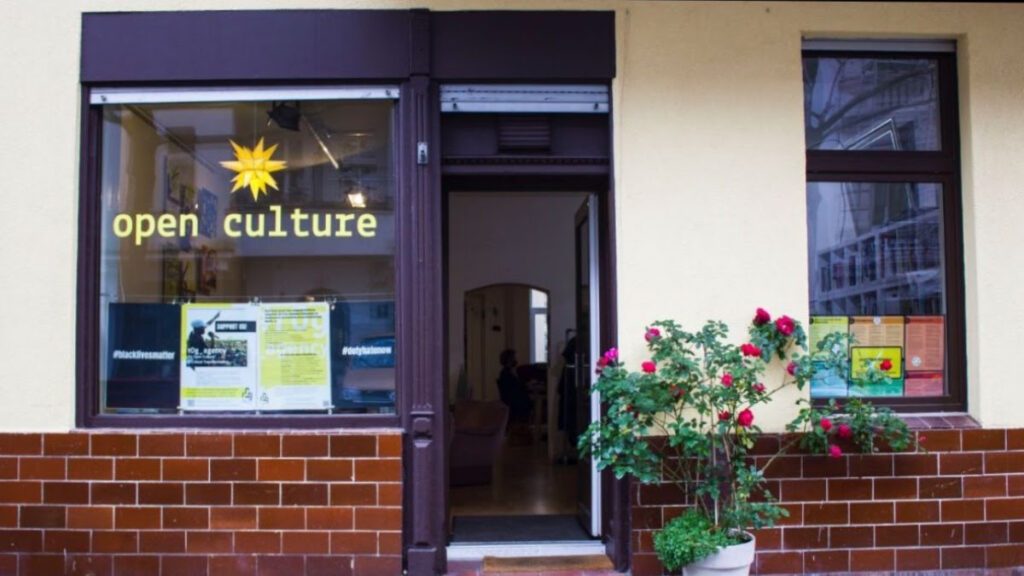 Dear friends,
Spring has arrived and with it, more unexpected turbulence.

While we have been busy with our projects countering online incitement to violence in Cameroon and supporting young innovators in South Sudan and Uganda, we've also taken steps to respond to the devastating news coming out of Ukraine. Our r0g_Berlin office has become a community collection point for urgent medical and health supplies that are being driven to the Ukraine on a weekly basis. We are thankful for the neighborhood's outpouring of support and grateful to be able to help, in our own small way.
In this season's newsletter, we appreciate the opportunity to share news of an upcoming event (tomorrow!) and highlights from our projects.

We truly appreciate your continued support of our work. As always, donations can always be made via our website.

Yours,
the r0g_team
A night of r0g at v2 in Rotterdam
Tomorrow evening, on Thursday, May 5th, the r0g_agency will be in Rotterdam at v2, an interdisciplinary center for art and technology, to present on the work we do together with our partners worldwide and present our vision of how to create a more just world.
If you are in Rotterdam, you can join us in person! Or you can join us online. Tickets are 4 euros and can be purchased here. Doors open at 7:30pm.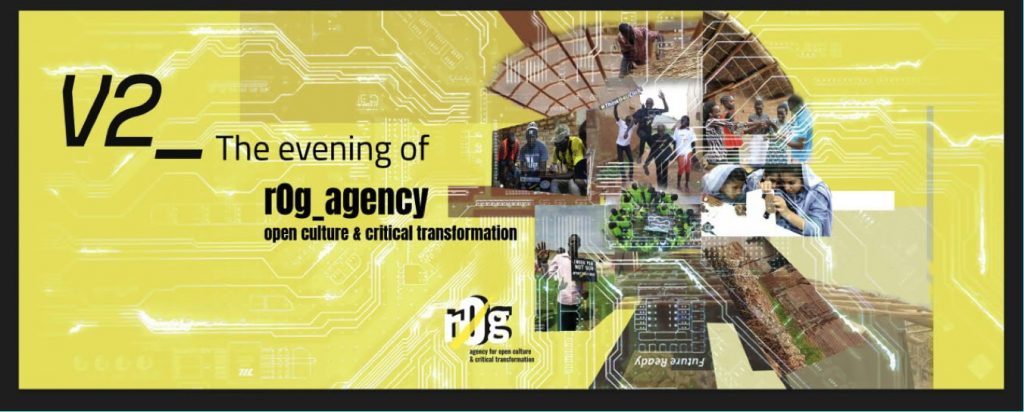 Introducing the #MMNApp
The Migrant Media Network works on disseminating accurate information on migration so that people considering migration in Ghana and the Gambia can make safer, more informed decisions regarding migration.
To this end, #MMN has developed an app that will help information reach as many people as possible.
The #MMNapp can be downloaded through Google Play. Once downloaded, it works offline and provides information on migration-related topics, such as visas, human trafficking, women and migration, and goal-setting. More info can be found here.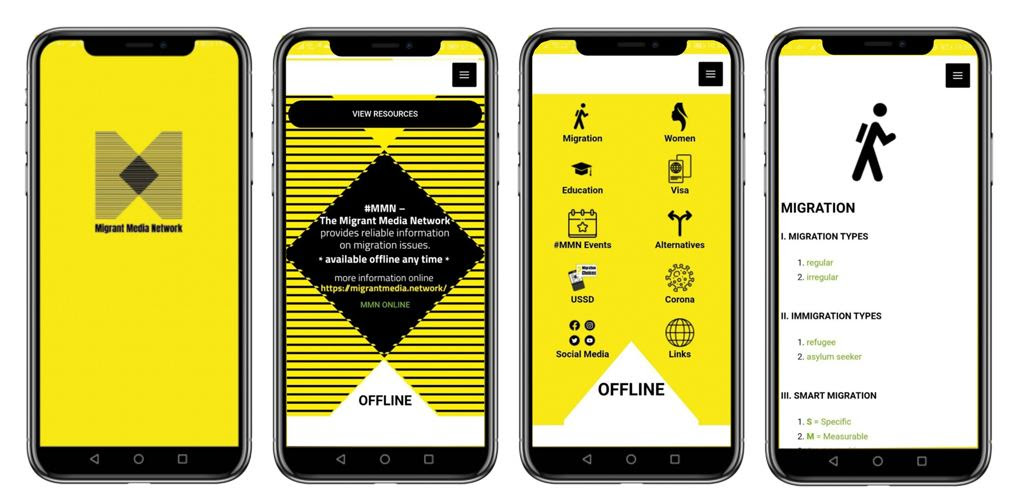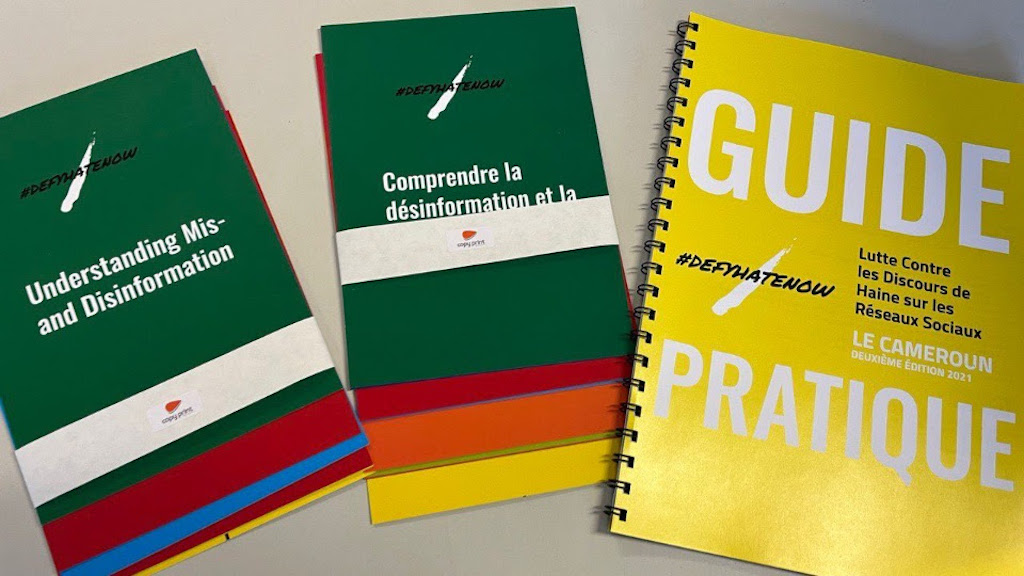 #defyhatenow Cameroon Field Guide
The #defyhatenow project creates materials that can be used by community-based organizations and individuals to foster peacebuilding and mitigate hate speech, both online and offline. The main way we accomplish this is through the creation of our Field Guides.
And so we are excited to announce a new edition of our Cameroon version, available in English, French, and Pidgin English! This second edition incorporates lessons learned from implementing the project over a two-year period. It is more streamlined and accessible and places a focus on the inclusion of discussion questions and action steps. We are so excited about the final product and hope you will be too.
The Field Guide can be downloaded, free of charge, here.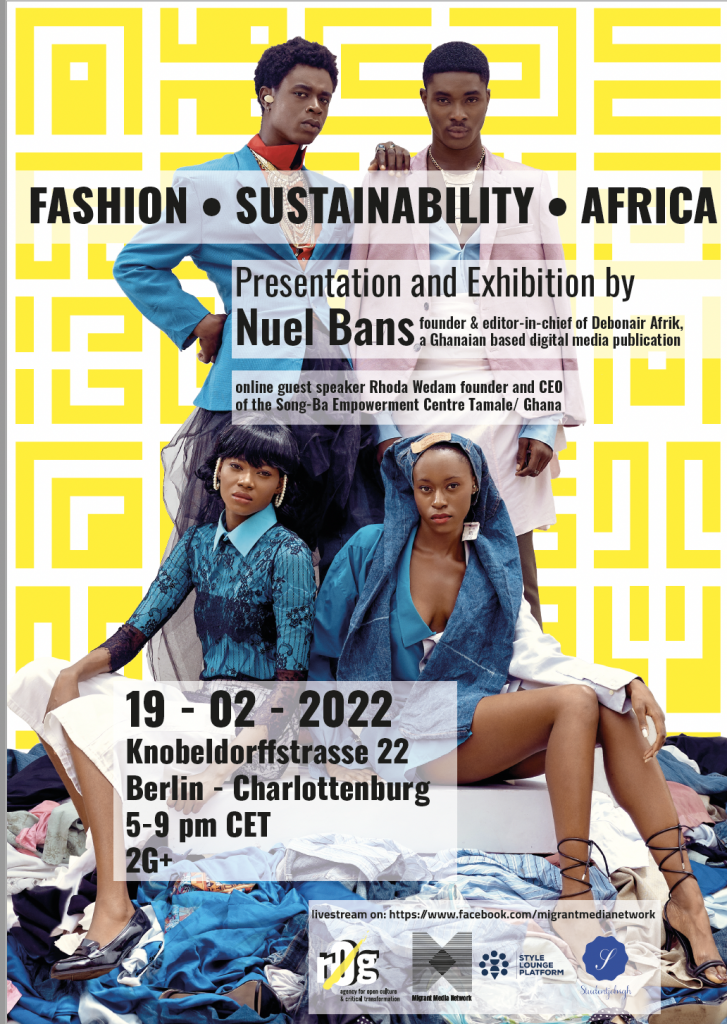 #MMN Fashion Show
In February, r0g_ hosted its first 'post-Covid' public event, highlighting the cutting edge work of Nuel Bans, founder & editor-in-chief of Debonair Afrik, a Ghanaian-based digital media publication, on sustainable fashion in Africa.
Joined by #MMN project partner Rhoda Wedam, founder and CEO of the Song-Ba Empowerment Center, Ghana, the show featured talks, photo exhibits by brave.creatives, and an opportunity to meet and mingle!​​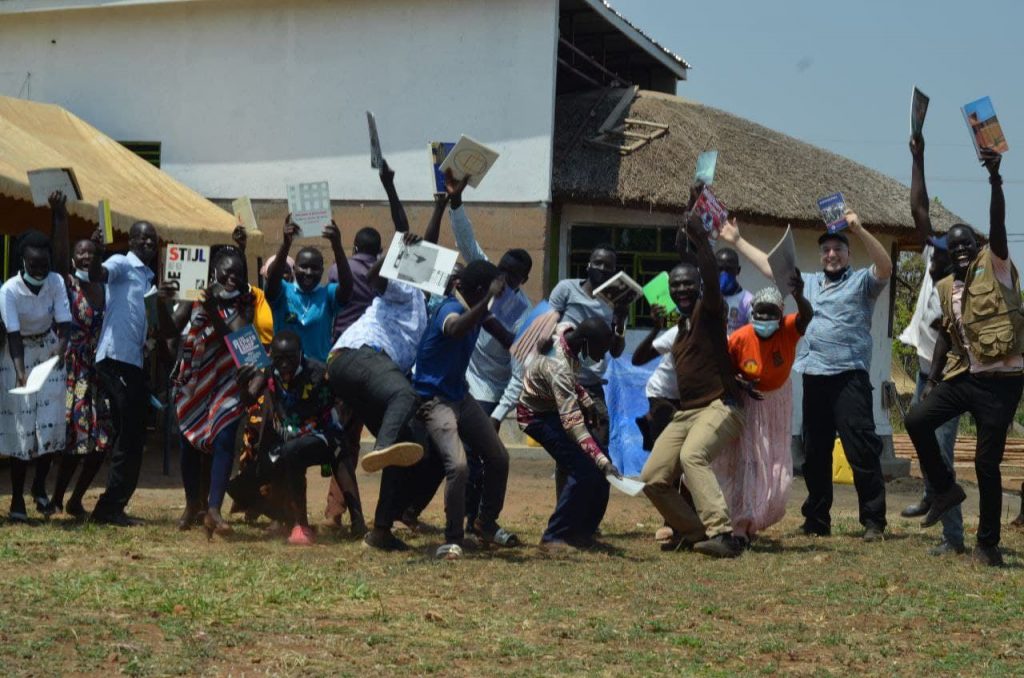 #ASKnet updates
In February, two of r0g's team members, Stephen and Yara, visited the #ASKnet hubs, located in Adjumani as well as the Rhino Camp and Pagirinya refugee settlements in Uganda, then in Juba and Bor, South Sudan.
Through a special event at the YEF hub location in Pagirinya, #PAGarchLibrary, the first-ever
Refugee Architecture Library, featuring books on art, architecture, design, and photography, was inaugurated and handed over to the community.
In addition, exciting new initiatives by #ASKnet members, including the creation of the Bright Maker Space, a new community repair hub at Rhino Camp, were visited.
Want to contact us? Here's how:
info@openculture.agency
Find us online at:
https://openculture.agency
Sign up to receive our newsletters, delivered directly to your inbox once a season.