open:fora – the open culture street meet!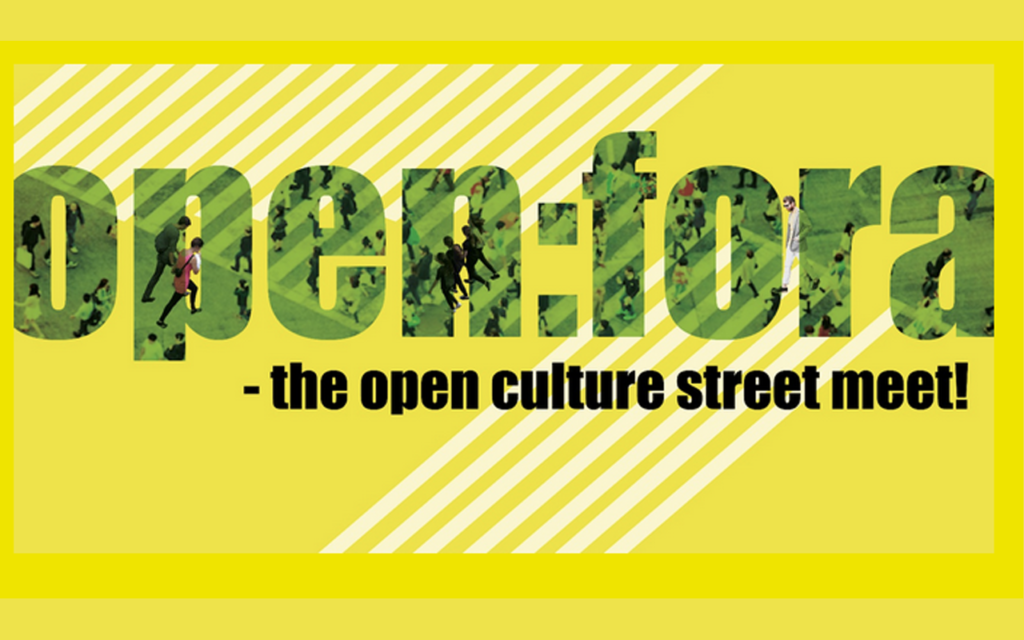 Hosted by r0g_agency and OSEG
Date: between 04.05 – 09.5.19
Venue: openculture_office
Knobelsdorffstr. 22
14059 Berlin
Programm: www.open-fora.org

Welcome to open:fora weeklong neighbourhood open culture street meet, in Berlin's deep West. In times of increasing illiberal democracy (Orbàn), upload filters and Exiteering the pressures on our freedoms to act, share culture and make voices heard, reinforces the urgency to act on how we, as global citizens can reclaim our collective res publica. Joining special guests working for open cultures across five continents, open:fora invites our neighbours, friends, students, activists and all those interested in creating resonant open cultures, technologies and ecologies in celebrating with us!

Hosted by r0g_agency for open culture and critical transformation gGmbH and Open Source Ecology Germany e.V., open:fora will offer an opportunity to engage with, build and discuss that which drives critical positions on open technologies, media literacy and capacity building not only at home, but in the challenging post-conflict environments our organisations often work in. STEAM (Science Tech Engineering Art Math), #ASKotec (Access to Skills and Knowledge – open tech emergency case), PAPERPCB (symbiotic synthesizers), open:fora Feminist Cafè – the personal is political, MMN – Migrant Media Networks, AfricaOSH (Africa Open Science & Hardware), #defyhatenow, AfricArXiv, Heterotopia – artistic and intellectual methods for cultural spaces, Open Source Hardware Meetup and the Open City X Smart City are some of codeplay key words marking a range of activities that ALL are invited to join.

Please join us in exploring the Knobelsdorff Kiez's hands-on neighbourhood open culture HQ working for positive global impact, and help reclaim a diminishing global res publica!
Find out more at open-fora.org