OPEN TRAINING GUIDE (#OTG)
This Open Training Guide (#OTG) is a learning resource that can be used by anyone to facilitate easier Access to Skills and Knowledge. It offers tools and methodologies to help design and run your own training, wherever you may be, with whatever resources you have at hand.
The #OTG was developed in conjunction with the #ASKnet ToT training programme 2018, hosted by CTEN, the Community Technology Empowerment Network, at their Refugee Information Center (RIC) in Rhino Camp refugee settlement (Arua District, Uganda), in collaboration with Hive Colab (Kampala, Uganda) and funded by the 'Access to Information and Supporting Freedom of Expression' programme of the German Federal Ministry of Economic Cooperation and Development (BMZ).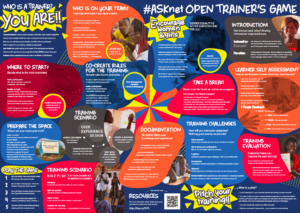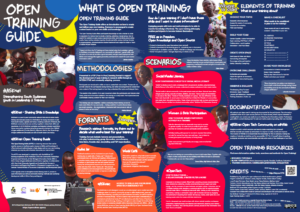 Open Training Guide is free and open for use, modification and sharing by anyone!
CC-BY-SA 4.0 2018
Corrections and suggestions for amendments are also very welcome!