Obasegun Ayodele on #ASKotec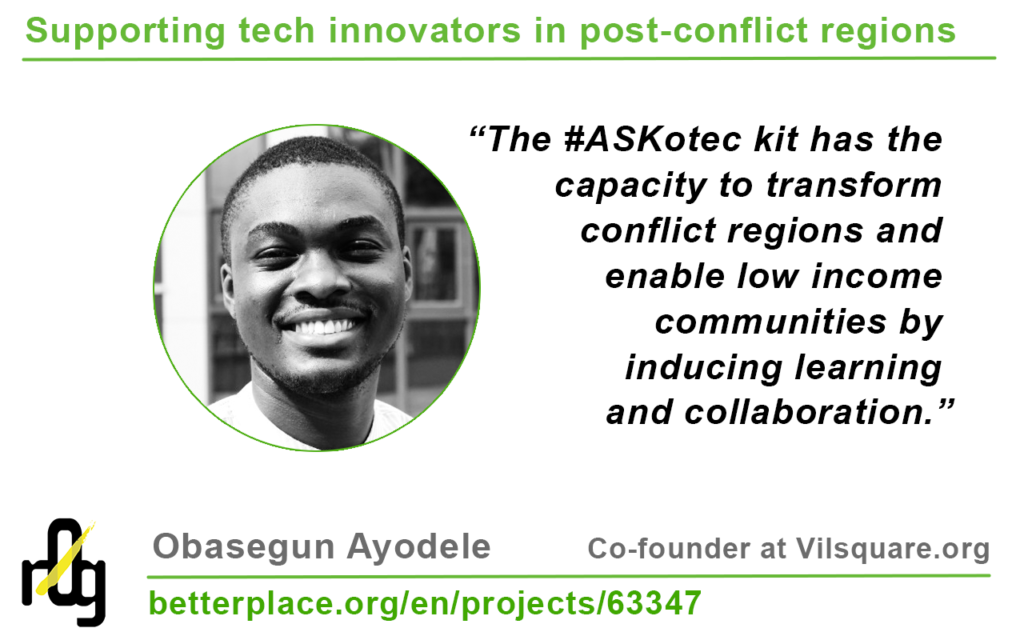 Obasegun Ayodele is the Co-founder and Executive Director at Vilsquare.org. Vilsquare is the first Nigerian research company focused on data science to help businesses invest in the African market. Their vision is to globalize accessibility to Africa by creating easy and useful data driven insights about investment opportunities in African communities.
Vilsquare helps organizations penetrate and grow better in Africa. The business offers validated and tailored data sets and insights about Africa without the necessity of being physically present.
Obasegun combines his experience in Research, Programming and Business Process Management to deploy strategic and innovative indigenous solutions. Obasegun holds a B.Sc in Electronics and Electrical Engineering from
Obafemi Awolowo University
, Ife with experience in solid state and power electronics design.
Obasegun is also a member of
AfricaOSH – Africa Open Science & Hardware
View and follow our crowdfunding campaign at betterplace.org/en/projects/63347.