My #ASKotec Experience – by Hellen Kimaru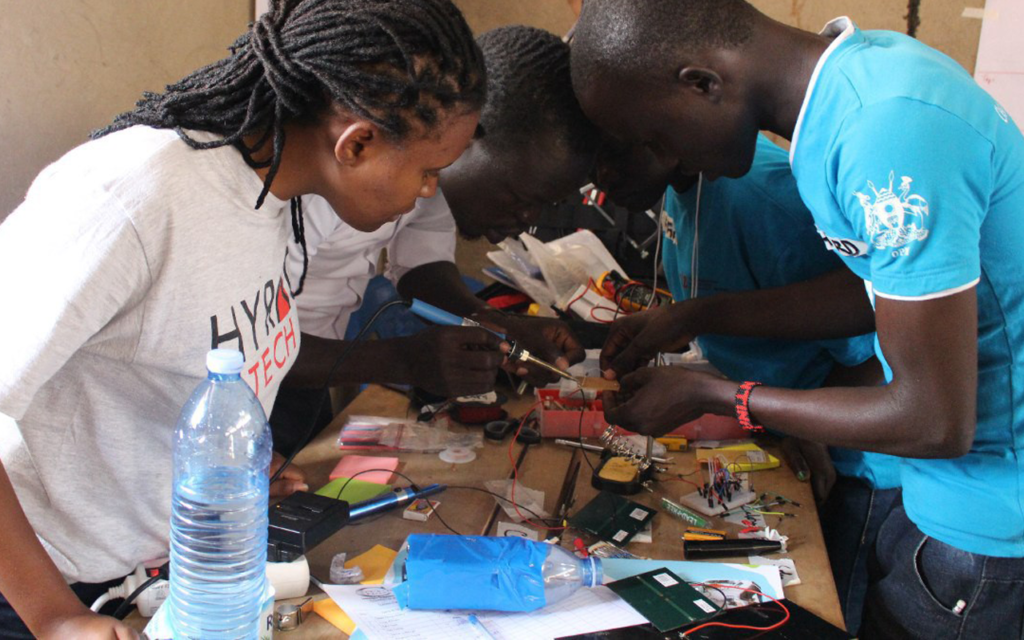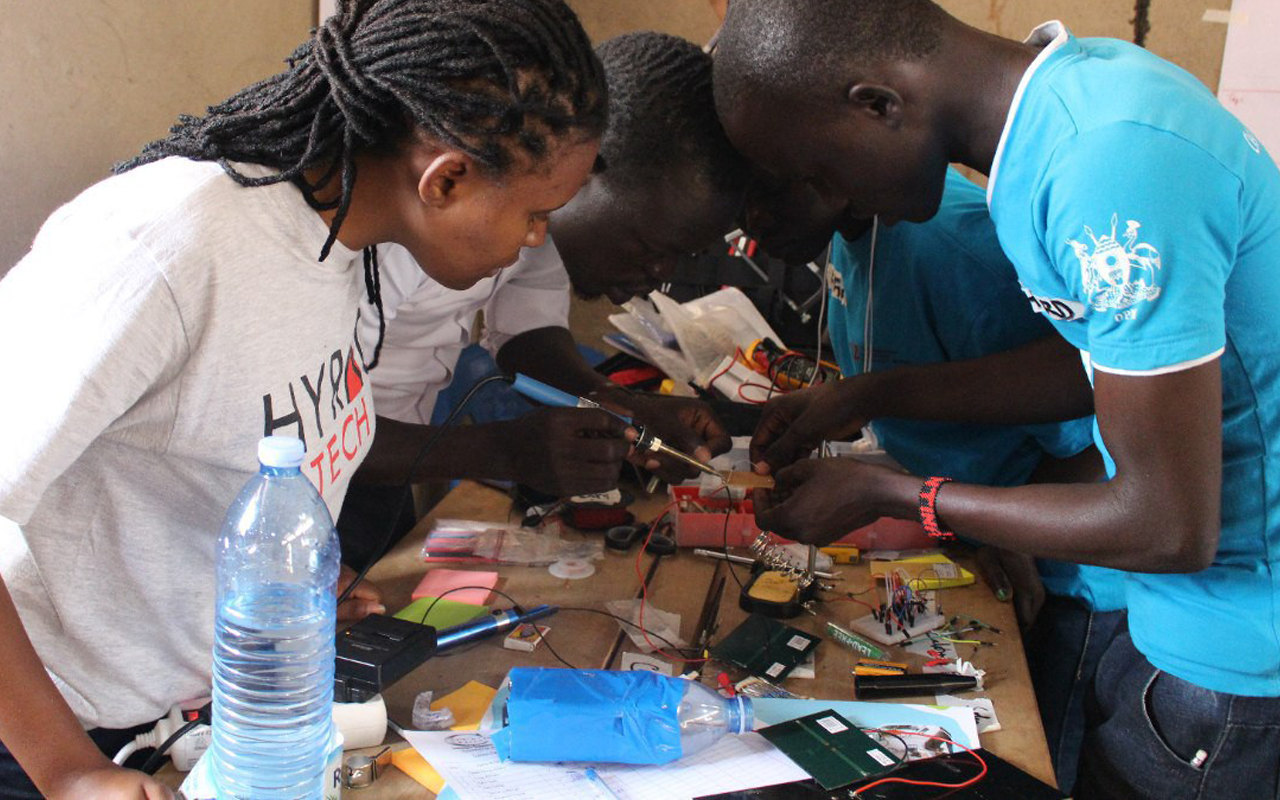 I have this belief in skills if we are to make any economic impact and especially for my country where there are limited jobs despite the fact that young people are well schooled, the expectations and the standards set are that standard college or university education will essentially translate to getting a good job and economic growth for an individual. This has become such a fallacy and in most occasions young people are left distressed when these expectations that have built up over the years is not met.
I first interacted with the kit when Stephen brought it to Nakuru, Kenya to be a part of the newly founded ASKlab (a local makerspace and technology training center), I was amazed at the many tools that one little box could carry and curious about how all the tools work.
When I got the opportunity to attend the training at Rhino Refugee Camp, I was excited about this as I knew I would get more insight on how the kit works firsthand.
The experience I have had is immeasurable, from learning basics in electronics to having the opportunity to handle different tools. The most exciting thing about the training is that participants learn a lot using the #ASKotec kit to become experienced trainers as well as practically building things.
I also participated in a repair cafe we held on a daily basis for the community in Rhino camp. It was very fulfilling to have people bring their devices for repair, and what a better way to see a smile on a person's face when their once broken radio is restored.
I can attest to the fact that the ASKotec kit is a very instrumental kit and especially for emergency purposes. The fact that this same kit is able to accommodate the Hyracbox is more than amazing.
With #ASKotec, I believe young people stand a better chance of gaining essential skills and even creating employment for themselves, things can only get better from here!
I would urge people to support the crowdfunding campaign that ASKotec is running so that a lot more people can gain access to this kit and the skills and knowledge it transfers and also HyracBox as a complementary part of it.
Donate at https://betterplace.org/p63347