Repair – Reuse – Upcycle … the essence of the 'right to repair'! Mathew Lubari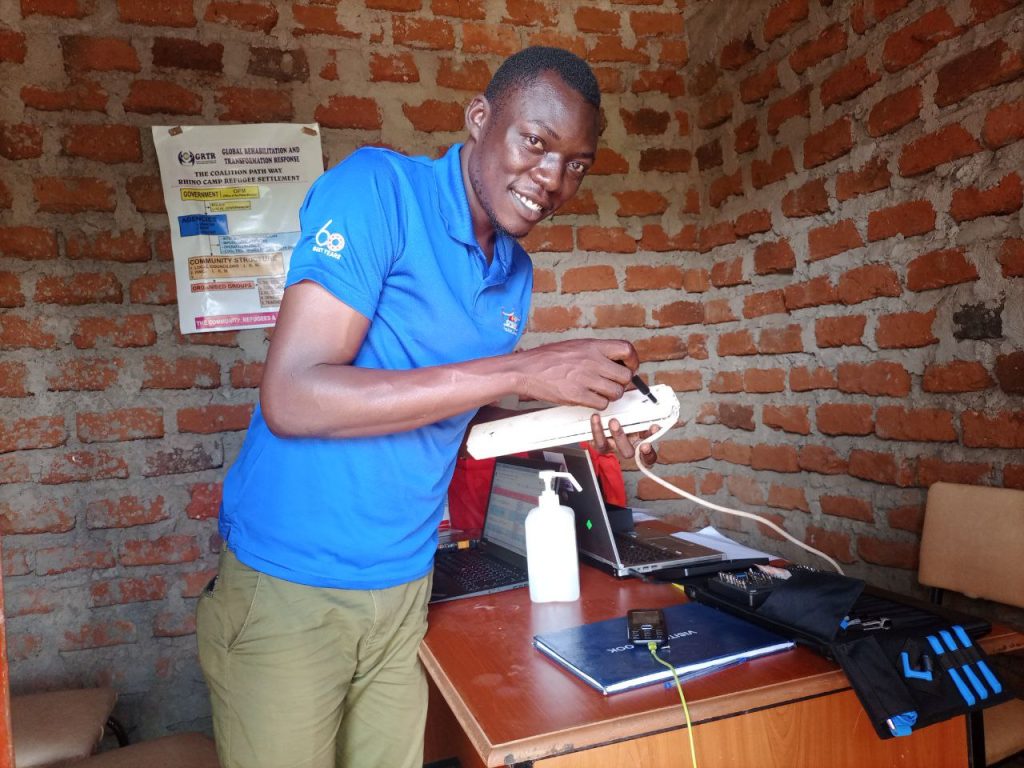 Time: Monday, October 3rd, 2022, 6pm
Location: r0g_agency office
Knobelsdorffstr. 22
14059 Berlin
Community Creativity For Development (CC4D) was founded in August 2019 by a group of three South Sudanese refugees in Northern Uganda. Richard Maliamungu, Edina Dawa and Mathew Lubari – all professionals who recognised the need to enact repair, reuse and maintenance of electronics in their refugee community. With a practice of implementing digital literacy programs in conjunction with peer to peer repairs and maintenance of household electronics, CC4D addresses the issue of e-waste while protecting the environment from carbon emission and landfills. Using minimal and frugal available resources to create self-reliance for sustainable development, CC4D includes initiatives aimed at women's inclusion in repair culture to foster empowerment and create new models of sustainable income generation in their community.
Mathew is Co-Founder & Executive Director of CC4D, and holds a Diploma in Information Technology (IT) from the  International University of East Africa (Kampala). He has been a participant in r0g_agency's #ASKnet program since 2018, and is featured in the initiative's Open Training Guide. On October 3rd, 2022 Mathew will introduce the essence of repair culture in a region where circular economy is not a theory, but everyday essential practice.
We would like to acknowledge the support of the ReStart project and the great collaboraton with the FixFest Brussels in facilitating Mathew's travel to Europe.
LEAD Profil:
https://lead.asknet.community/profiles/Mathew-Lubari/