#INTERNATIONAL WOMEN'S DAY 2021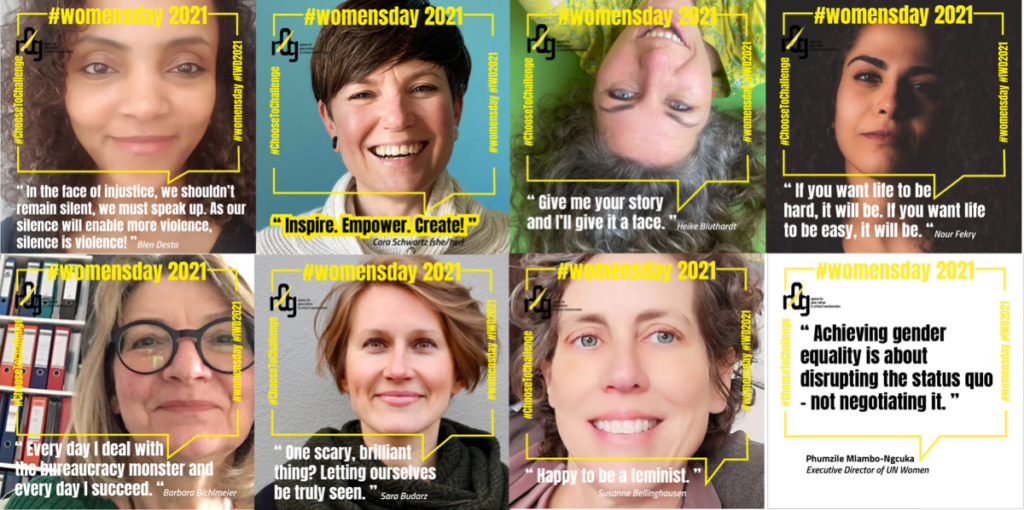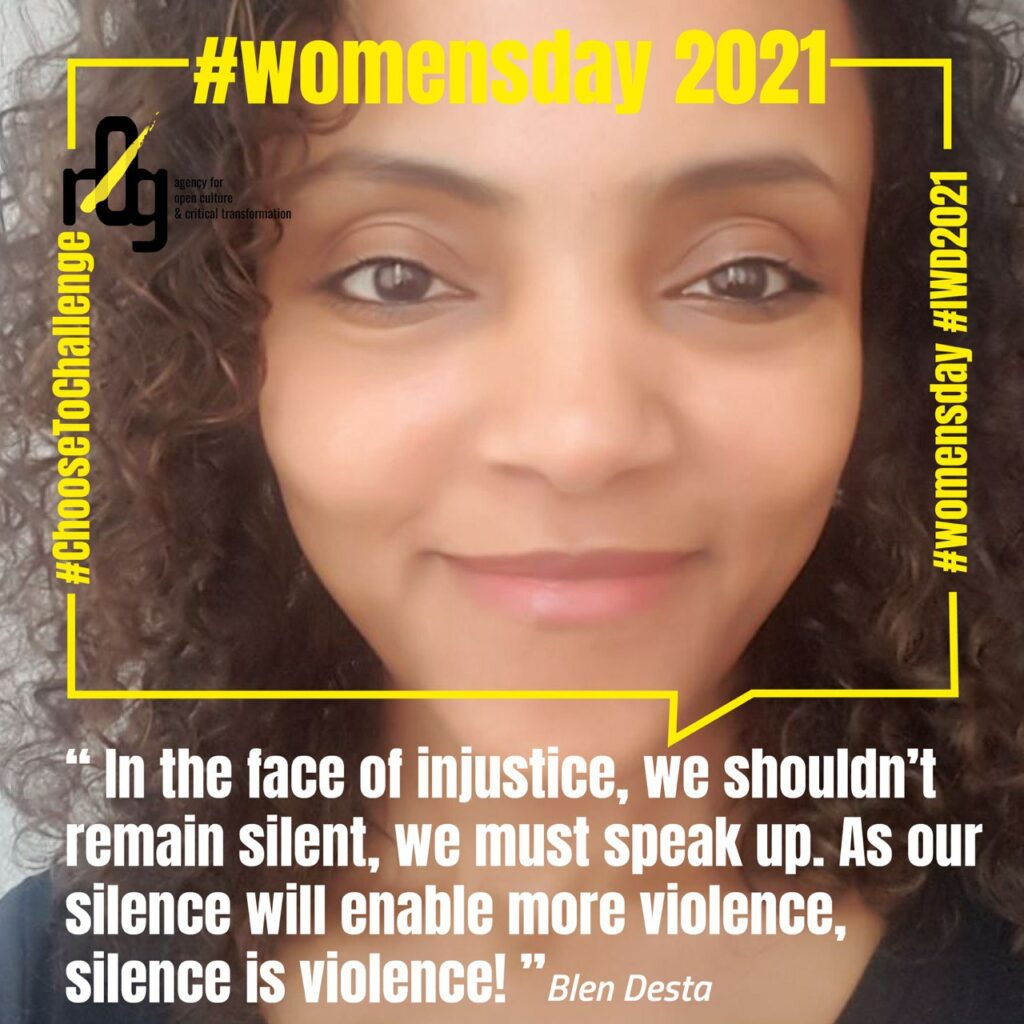 African women are at the forefront of every movement but rarely get the recognition they deserve. On this year's International Women's Day, I choose to challenge the world leaders to consider African women who are initiating social and political change on the continent and beyond as their political partners and support the work of women peacebuilders, climate activists, and human rights defenders.

As the personal is political, I would also like to raise awareness and stand in solidarity with the girls and women in #Tigray who are enduring unspeakable suffering and weaponized conflict-related sexual violence (CRSV) in Ethiopia's war-torn Tigray region.

At r0g, Blen works as a project manager of the #defyhatenow Ethiopia initiative and program curator of Open Culture Feminist Café.

"Truly women have a place, truly women have a face and truly the world has not been functioning well without the input, in every sphere, of women." – Leymah Roberta Gbowee, Nobel Peace Laureate

#ChooseToChallange #EndRapeInWar #Women4Peace #defyhatenow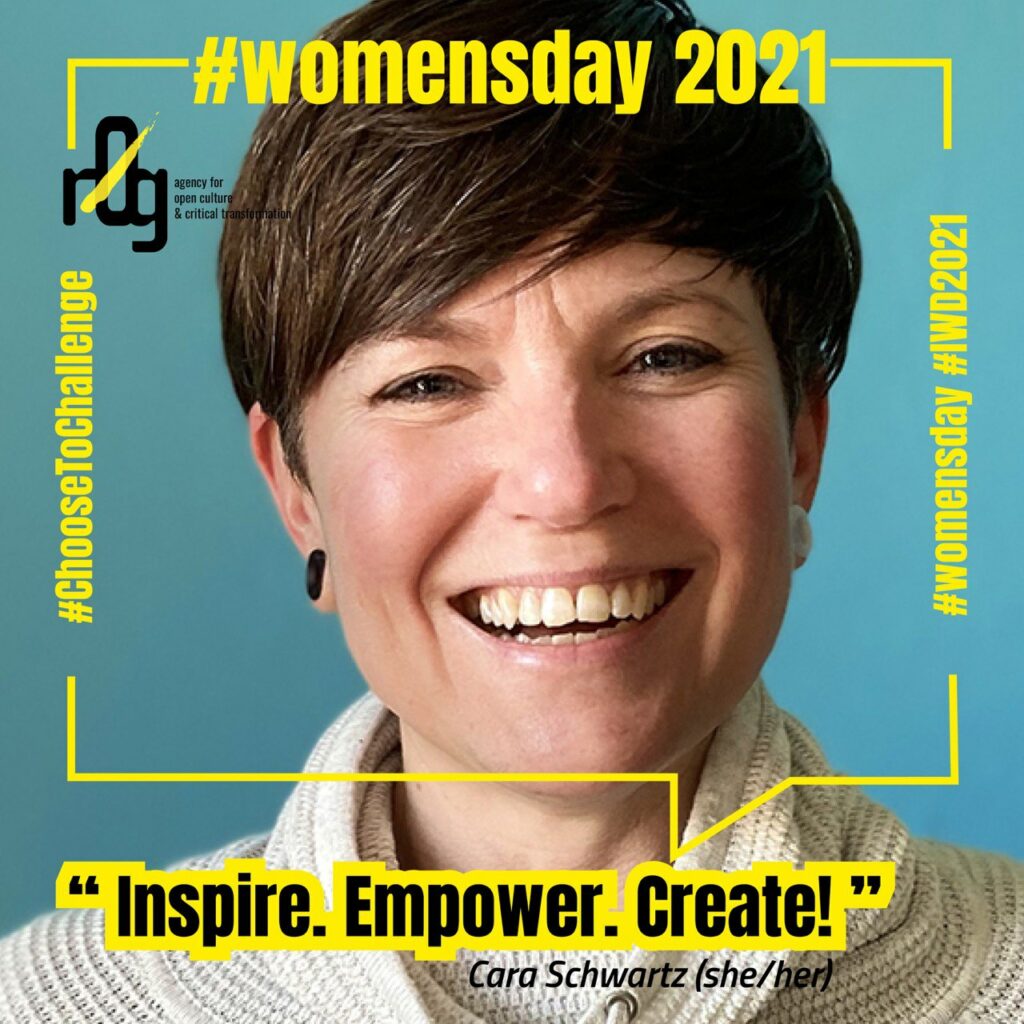 Cara celebrates all womxn today and every day. You are seen, heard, loved, and we are stronger together!
At r0g, she works with the #defyhatenow initiative designing educational training resources to mitigate violence related to online hate speech, hoping to inspire, empower, and amplify womxn's voices in their communities to create positive change. #ChooseToChallange
"It is not our differences that divide us. It is our inability to recognize, accept, and celebrate those differences." Audre Lorde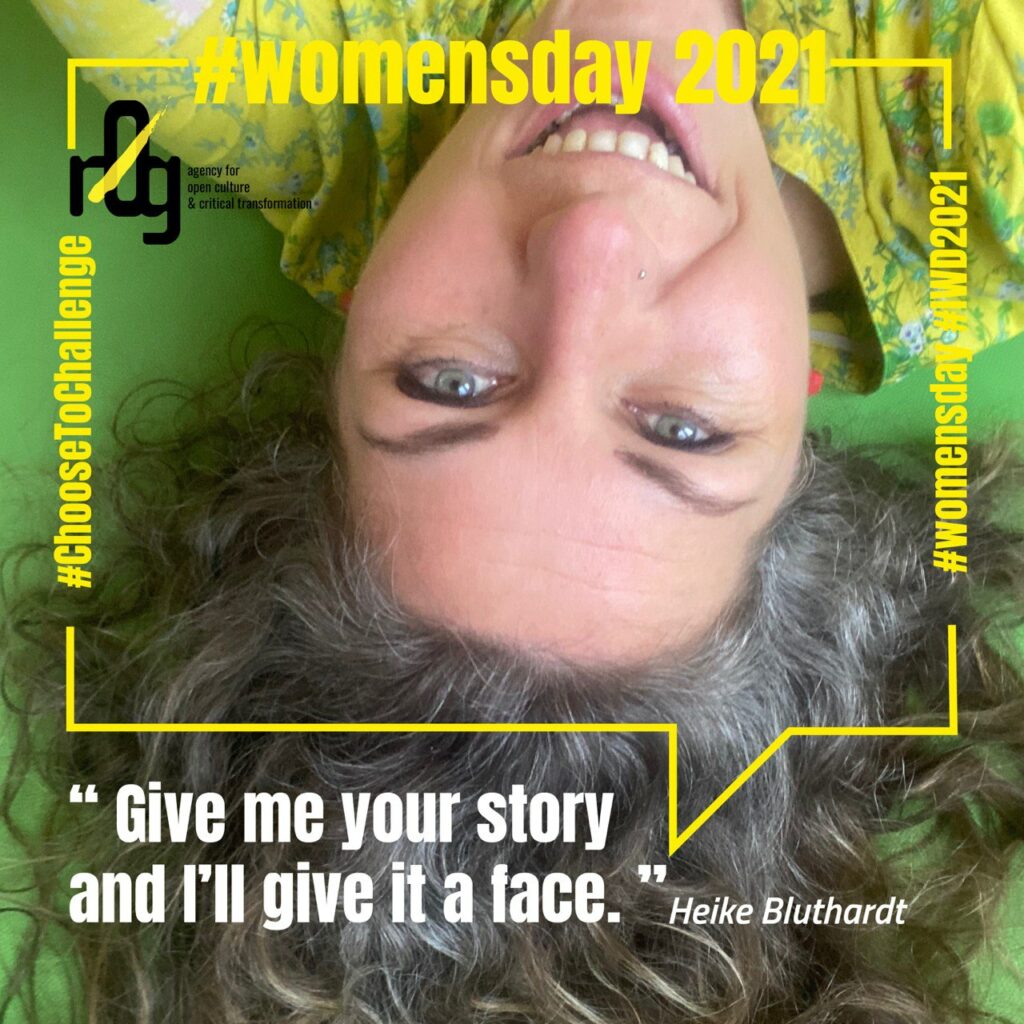 Every woman should put herself in the way of beauty, living from her enchantment and not let other people decide what she is or isn't.
Heike is a maker and creator, and works at r0g as a graphic designer, with the motto "Give me your story, and I will give it a face." She loves working with people from so many cultures, backgrounds, and stories, especially the beautiful, strong women that she gets to work alongside at r0g. #ChooseToChallange
"Keep some room in your heart for the unimaginable." – Mary Oliver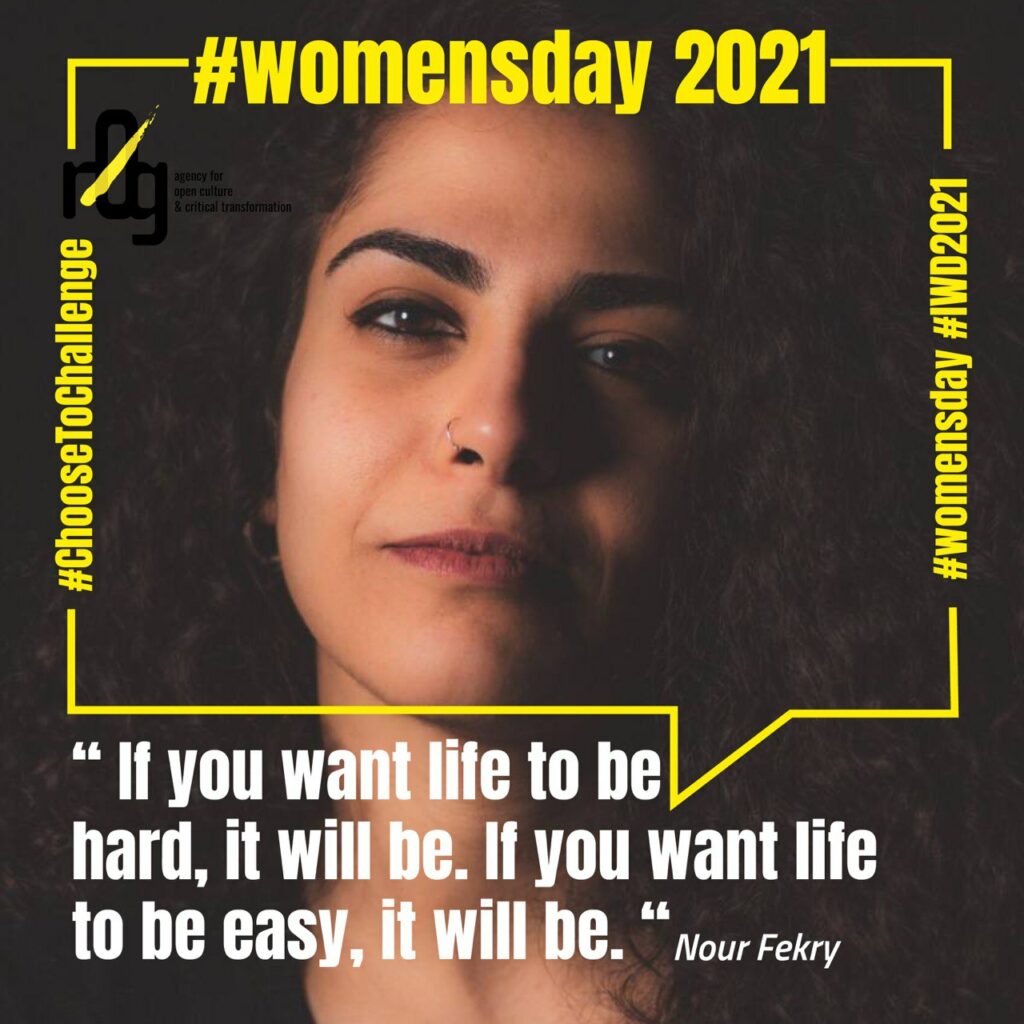 At r0g Nour works as a photographer, videographer and media coordinator. She believes that all women all around the world should be acknowledged, seen and heard. "I can hear the roar of women's silence." — Thomas Sankara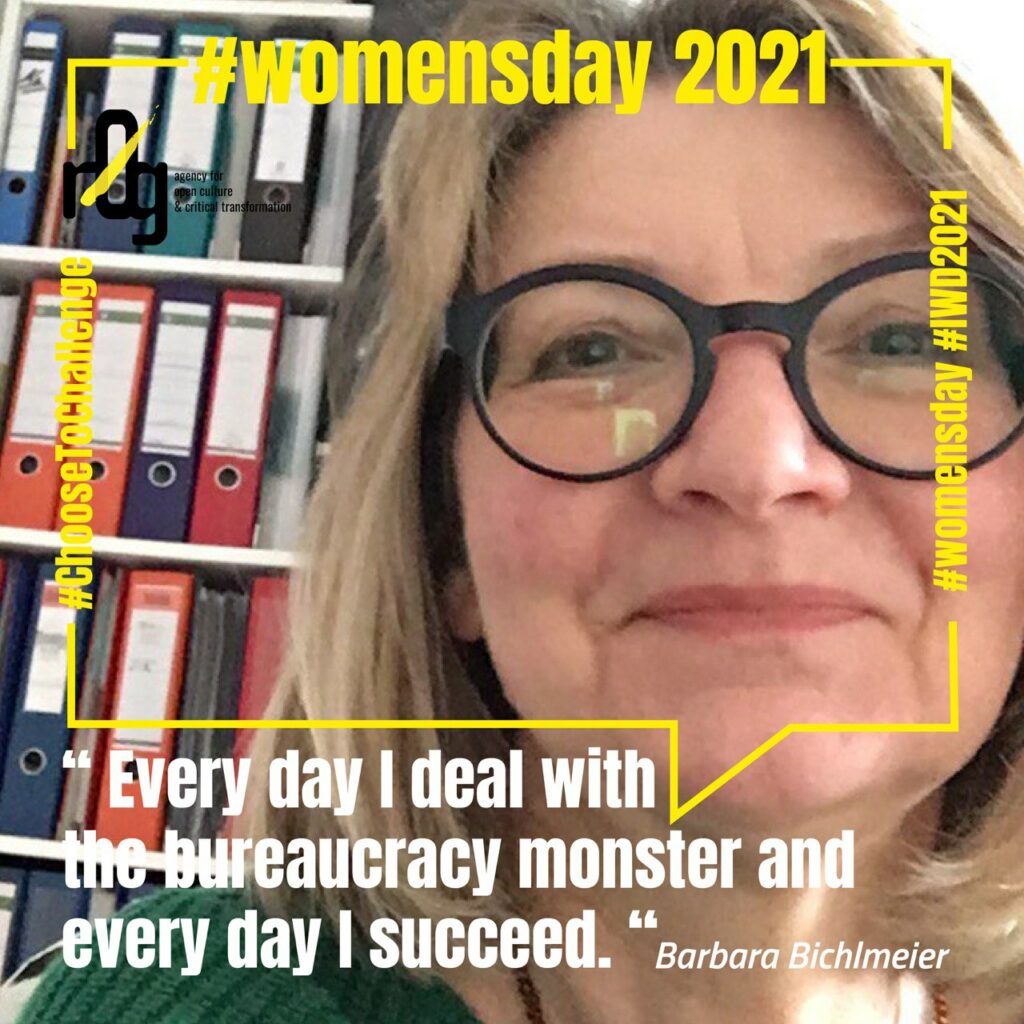 'Every day I deal with the bureaucracy and every day I succeed.'
Barbaras main focus in her work is to support companies that are having a social or ecological impact. She is therefore delighted to be working for the r0g_agency in finance and supporting their goals. #ChooseToChallange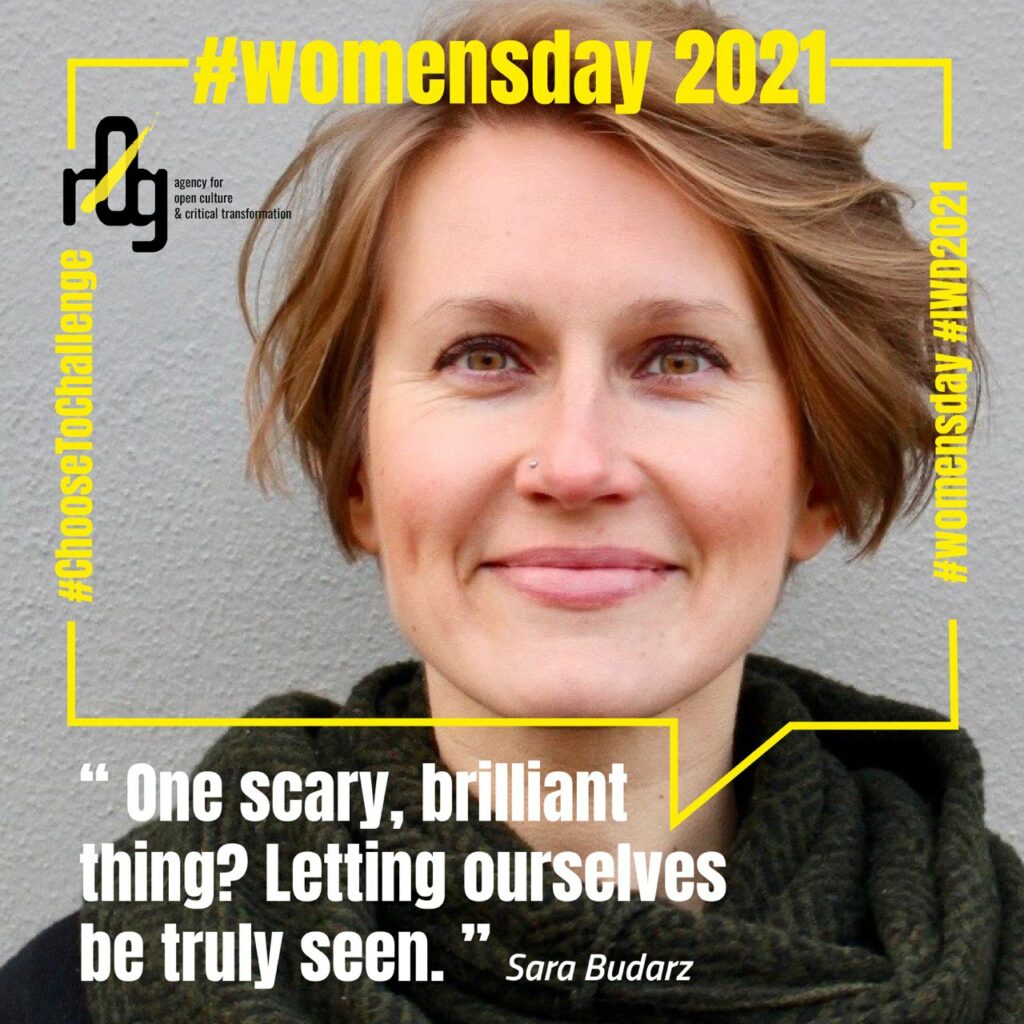 Sara believes in the power of strong women and that empowering women strengthens the entire community.
At r0g, she works as a writer and editor towards challenging inequality by creating content that helps women learn about technology, gain digital literacy, find information on migration, and have easier access to educational resources. She believes in the power of knowledge to transform lives. #ChooseToChallange
"Your feminist premise should be: I matter. I matter equally. Not "if only." Not "as long as." I matter equally. Full stop." -Chimamanda Ngozi Adichie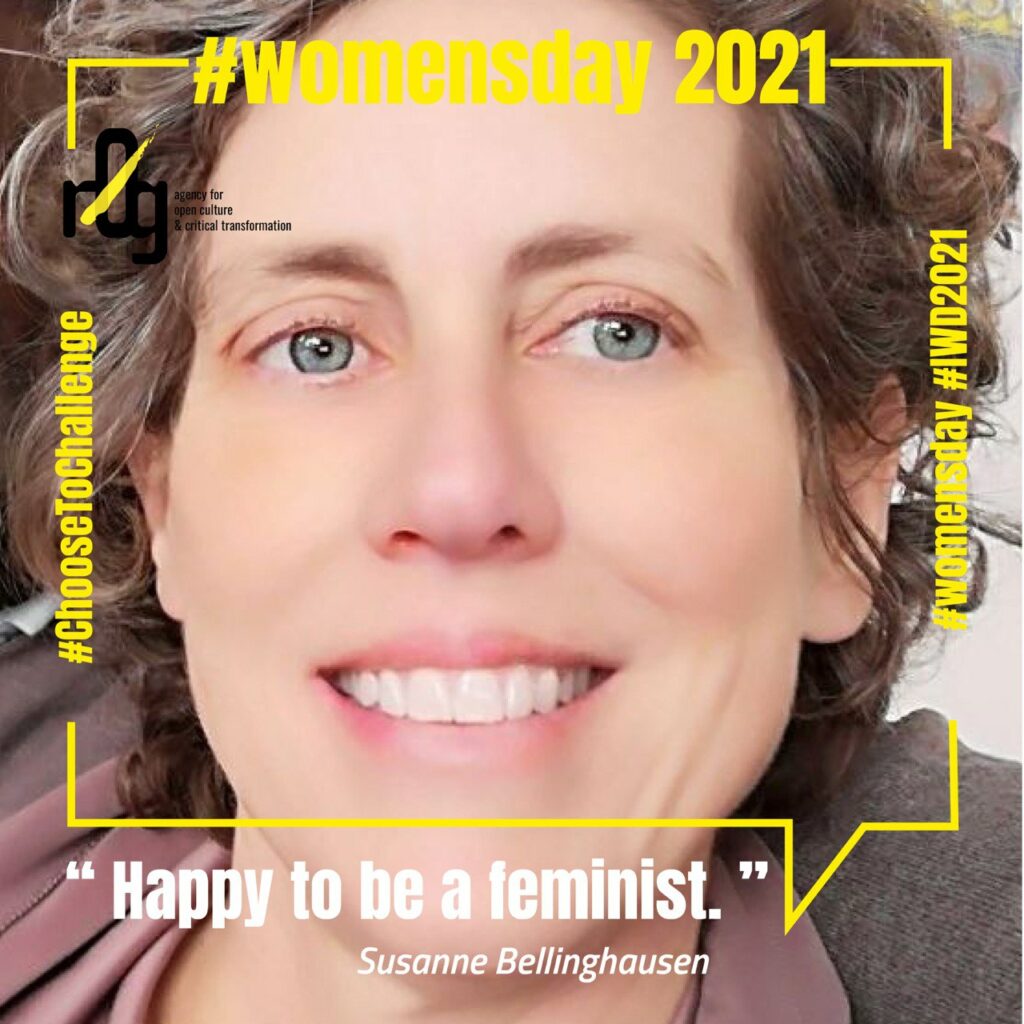 Susi is passionate about engaging with people and having an impact towards positive change in society – especially in regards to amplifying the voices of women.She faces the challenge of supporting women through her work in peace building, information exchange, and education every day. In taking up this challenge, she also tries to set a good example for her daughters. #ChooseToChallange
"I love to see a young girl go out and grab the world by the lapels. Life's a bitch. You've got to go out and kick ass." Maya Angelou
Graphics by @bloedrood_design