DIY #ASKnet - Access to Skills and Knowledge Network
#ASKnet provides access to skills and knowledge to empower youth, address community challenges and transform cultural patterns
#ASKnet  is a capacity building and hub development program linking five community based youth-led innovation hubs in South Sudan and Uganda. The #ASKnet community aims to build a sustainable network of trainers and empowered individuals, to address specific challenges their communities are facing and transform cultural patterns that fuel conflict and inequality. It does so by providing youth access to skills and knowledge through Training of Trainers (ToT) workshops in themes including open source hardware and software using the #ASKotec, entrepreneurship, DIY (Do It Yourself) activities, media production, gender equality awareness, trauma healing and financial literacy.
The program started in 2015 with the implementation of a community-based media training centre, the Juba Open Knowledge and Innovation Hub (jHUB), in South Sudan. With Juba under siege when the program was to begin in 2016, the jHUB community members scattered in numerous locations, with some of the group becoming refugees in northern Uganda and other regions in South Sudan. The program has since evolved into a mesh network of small nodes and local initiatives, becoming #ASKnet, the Access to Skills and Knowledge Network.
#ASKotec
The #ASKotec kit is part of the #ASKnet program and was created through a series of hub development workshops by a community of young innovators intent on bringing skills training and peace-building together in the effort to end the South Sudan conflict. It is a DIY resource kit for community trainers, created for mobile field-use where there is neither easy power nor internet connectivity such as refugee camps, low-infrastructure regions or rural areas.
For more information on the #ASKotec kit Please visit the website below:
https://askotec.openculture.agency/#short-history
#DOTS_19

ASKlab together with r0g_agency hosted a Public Expo in which #ASKnet, the Global Innovation Gathering and organizations in Nakuru shared with each other how they are creating impact in communities around the world with #opensource solutions in peace building, women empowerment, entrepreneurship, health services, policy making... From the collaborative tracks at the #DOTS19 The Impact Summit emerged new ideas, synergies, partnerships, projects...
When great minds unite, great things happen!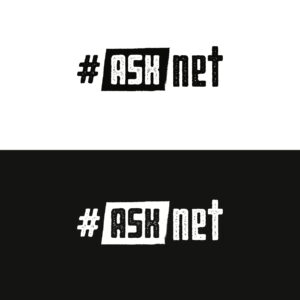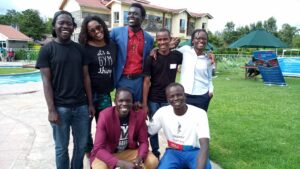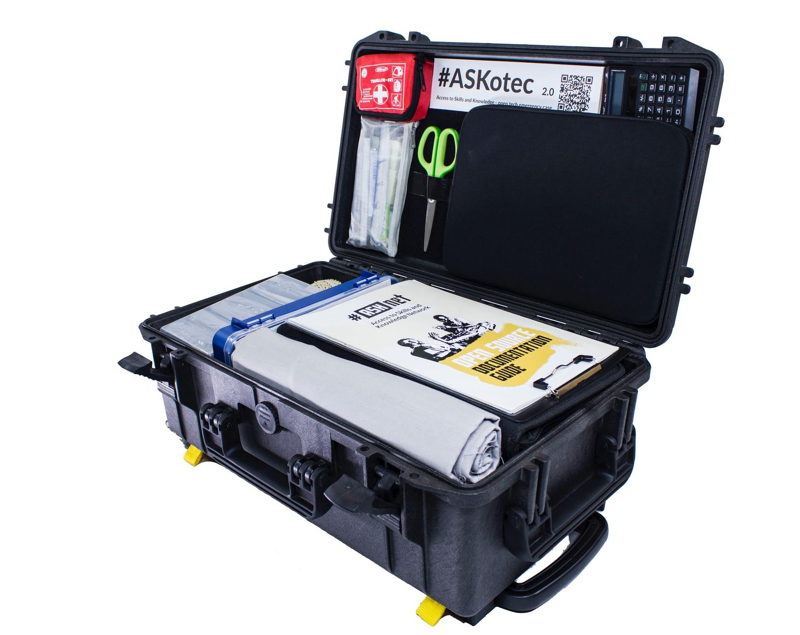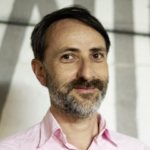 Clemens Lerche
Project Manager, Berlin Germany
clemens@openculture.agency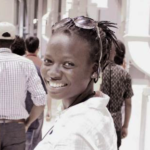 Eva Yayi
Coordinator, Kampala Uganda
eva@openculture.agency
ASKnet_HUB locations:  South Sudan & Uganda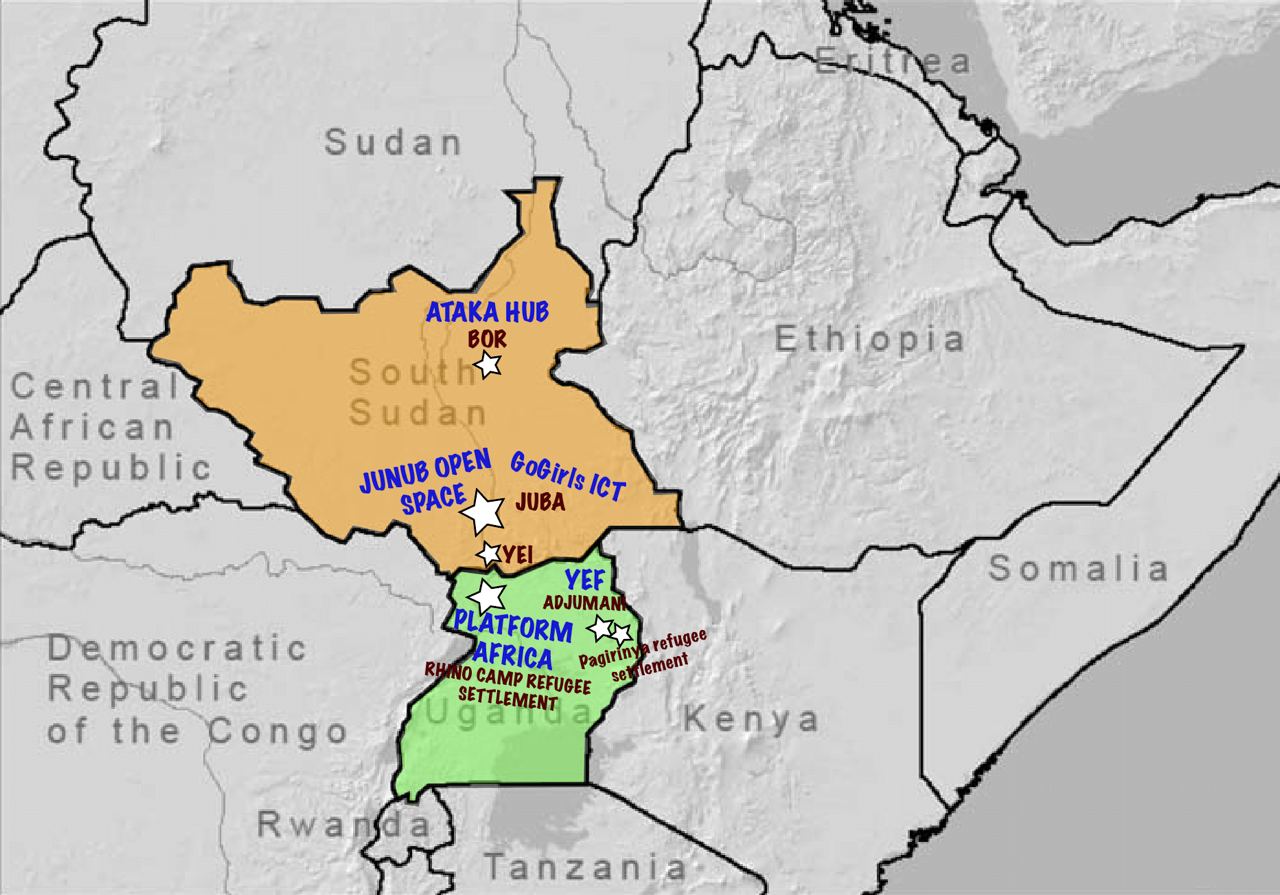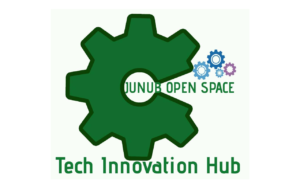 Junub Open Space was founded in 2016 in Juba, South Sudan, aiming to support youth empowerment and innovation culture in South Sudan through capacity building workshops in media production, peacebuilding, entrepreneurship, cryptocurrency and open source software and hardware. https://junubos.org/


ATAKA-HUB was founded in 2017 in Bor, South Sudan. The youth-led innovation hub fosters peacebuilding using social media skills, comedy theatre and gender equality awareness, and youth self-employment through open tech and repairing skills. ATAKA uses cryptocurrency #eatBCH to provide food to orphans in Bor.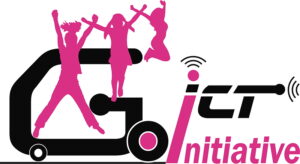 Go Girls ICT was founded in 2015 in Juba. The women technology initiative engages, educates and empowers women and girls in schools and communities in South Sudan in Science, Technology, Engineering, Arts and Mathematics (STEAM). https://gogirlsict.org/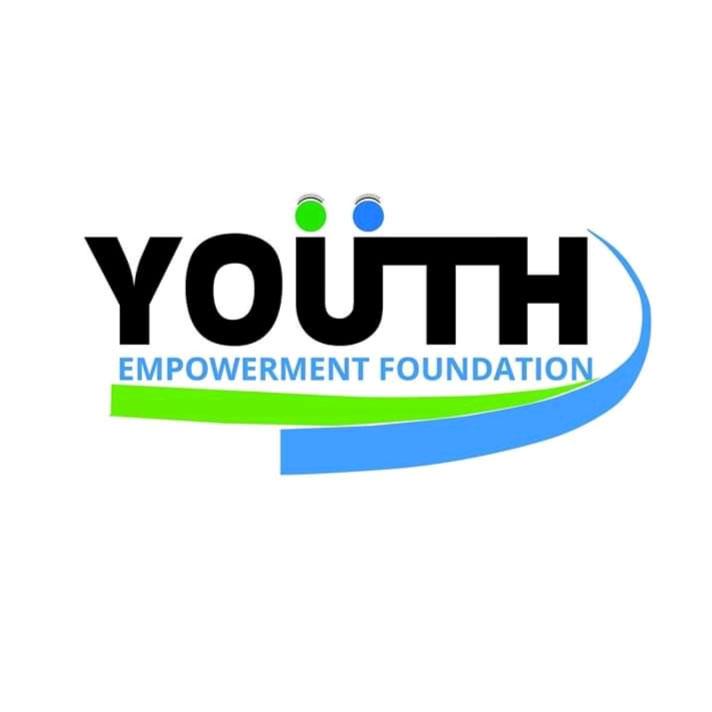 Youth Empowerment Foundation (YEF) is a community oriented innovation hub in Adjumani district, Uganda. YEF works together with the community of Adjumani and displaced populations in the Pagirinya refugee settlement, and addresses local issues like unemployment and gender based violence by training youth in open technologies, entrepreneurship, peacebuilding and attitude change. http://www.yefadjumani.org/


Platform Africa established in 2017, is a nonprofit aimed at supporting disadvantaged communities and refugees in Uganda and slowly expanding to South Sudan. Our efforts are primarily focused on improving access to quality education, skills and improving social cohesion through peace-building engagements utilizing open technologies, STEM (Science, Technology, Engineering, and Mathematics), and entrepreneurship opportunities.