#defyhatenow Hate Speech Mitigation Intervention in Benishangul-Gumuz, Ethiopia
Enable the establishment of community based peace-building initiatives aimed at combating online hate speech and mitigating incitement to offline violence.
Against a background of intercommunal tension, lack of concerted peacebuilding efforts or consequent sustainable development strategies in this region of Ethiopia bordering on Sudan, social media platforms are being used by numerous groups and individuals, including diaspora citzens abroad, to exacerbate long-simmering conflict. Hate speech, incitement to violence and threats from within social media groups, pages, and personal accounts can have have detrimental effects on the ground, lead to attacks and violent clashes between ethnic, social or religious communities.
The strategic use of social media and a trained understanding of its mechanisms can help respond to and counter 'fake news', online threats, hoaxes and directed incitement to violence. From the careful monitoring of crisis potentials, socio-political tensions and regional cultural dynamics along with the identification and monitoring of social media conflict influencers, to strategic (social) media and internet literacy (MIL) training, directed in particular towards youth / students, women and marginalised groups as well as policymakers, conflict rhetoric and violence can be reduced, enabling greater stability, intercommunal cooperation and economic development. Platforms including, but not limited to Facebook, Twitter, WhatsApp and Instagram, as well as collaborative open knowledge resources such as Wikipedia can play an important role in mobilizing citizens in strengthening education and self-reliance, rather than creating spaces open to the agents of conflict.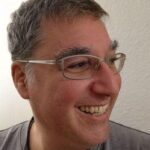 Stephen Kovats
Project Manager
kovats@openculture.agency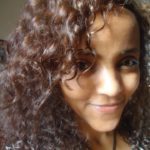 Blen Desta
team coordination & co-trainer
blen@opeculture.agency