CIRCUM/POLARITY – Art, Culture and Open Technology in the Changing Arctic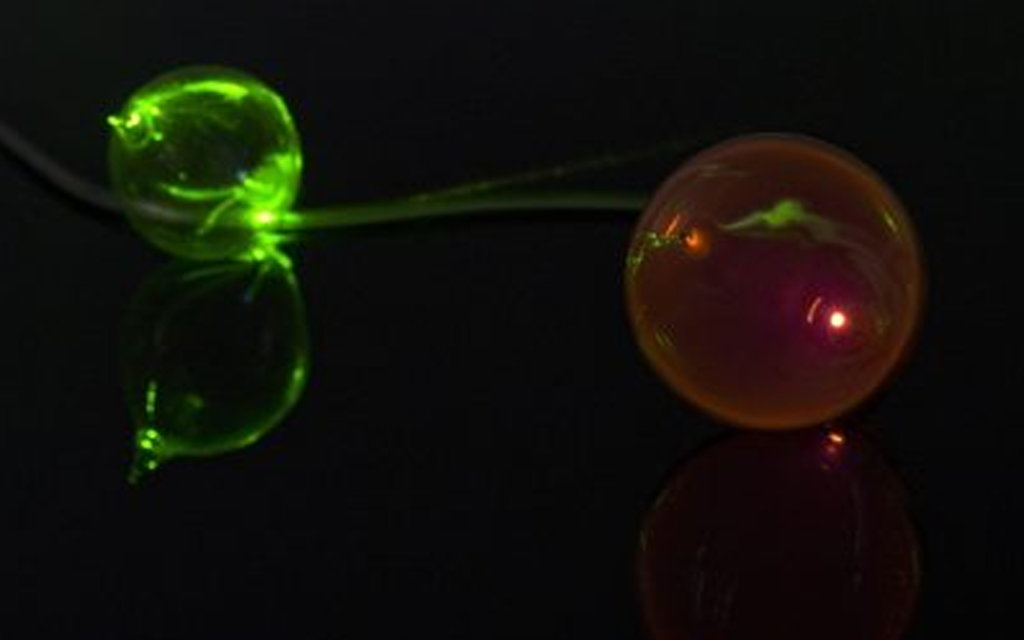 CIRCUM/POLARITY was a r0g_media event in 2012 in collaboration with the Embassy of Canada, hosted by the Marshall McLuhan Salon in conjunction with the 'German-Canadian Arctic Science and Research Conference'.
The evening introduced the Arctic Perspective Initiative(API) a non-profit, international group of individuals and organizations working to promote the creation of open authoring, communications and dissemination infrastructures for the circumpolar region. Selected art and technology projects that highlight the poetic and cultural complexity of the Earth's polar regions including C_plexus Solaris a spectral research project by leading German media artist Jan-Peter E.R. Sonntag, and plans for a Circumpolar Cultures and Technologies Summit aimed at examining the crucial roles played by art and global culture along with open, collaborative and public domain technologies in creating sustainable and independent Arctic societies was also be presented.
For more in-depth information regarding current API activities and circumpolar issues related to cultural strategy, art and technology in the Canadian North, please download 'Arctic Geopolitics and Autonomy' the second in a series of 4 cahiers published by the Arctic Perspective Initiative, edited by Nicola Triscott and Dr. Michael Bravo.
---
ART, CULTURE AND OPEN TECHNOLOGY IN THE CHANGING ARCTIC
The Arctic and Subarctic, comprising the earth's Circumpolar regions, form an increasingly complex transnational zone of competing interests and new opportunities, with diverse peoples creating new visions and histories.
As interest in the Arctic circumpolar region grows, so too does the cultural significance of its residents, and their need to assert their identities, autonomy and partnership in a networked, global community. Facing contemporary challenges and opportunities in what has been a largely unknown and remote landscape, a unique cultural entity becomes visible with new urgency and relevance to global society. Considered the world's 'early warning system' for climate change the Arctic also provides a unique opportunity to experience and learn from the privileged knowledge and perspective that circumpolar cultures can provide the rest of the world.
Given the extreme conditions and the constant threat of extermination with which circumpolar communities have always lived, technological innovation through the embracing of precise science and collaborative 'open source' skills have always formed an intrinsic element of their survival. Merging traditional knowledge, art and cultural history with new collaborative, social media and open source technologies follows a long tradition of aboriginal technological development. Communication, the arts, and the establishment of cultural vocabularies with which to read and understand the landscapes of today's existential challenges play a key role in reinforcing the societal viability of Inuit and Northern communities thereby countering the pressures to dissolve or assimilate their cultures and traditions.
CIRCUM / POLARITY
19.00 | February 29, 2012
Marshall McLuhan Salon
Embassy of Canada Berlin
 Leipziger Platz 17
10117 Berlin
U+S Bahn Potsdamer Platz
The event featured Jan-Peter E.R. Sonntag and Mark Resch
Curated and introduced by Stephen Kovats
Jan-Peter E.R. Sonntag is a leading German sound and media artist, composer and researcher focusing mainly on installations. He studied fine arts, art history, music theory, composition, philosophy and cognitive science and, in 2002, founded N-solab through which he developed his sonArc::ion and WARDEN SPRITE project cycles. His work has strong roots in anthropological and scientific process, creating artistic means by which to explore and understand physical, natural and cultural phenomenon, with a particular focus on acoustic and electromagnetic technologies. His current project C_plexus solaris is an investigation into cosmological Inuit mythologies, the physical structure of silence, 'big plasma' and the earth bound ionospheric disturbances created by solar flares.
Mark Resch is a digital strategist who envisions how cultures and societies evolve using emerging technologies. Many of his core experiences lie with the emerging Internet of Things (IoT), new media, mobile and wireless communication, with an interest in applying these fields to the development of innovative and sustainable technologies in the context of arctic and circumpolar cultures. In his work he applies interactive systems that use technology as a medium – embedding UI to create user experiences, mobile, web, and standalone application development. In 2011 he directed Digital Media Research at The Banff Centre for the Arts and has served as chief executive for organisations including Creative Commons, Onomy Labs, Inc. and CommerceNet.
Stephen Kovats, cultural and media researcher with a background in architecture and urbanism, is initiator of r0g_media – a collective agency for open culture, art and critical transformation. He was most recently artistic director of transmediale, Berlin's festival for art and digital culture 2008 – 2011 and co-director of the McLuhan in Europe 2011 Network examining the impact of the Canadian media philosopher's work on art and culture in Europe. Formerly program curator at V2_Institute for the Unstable Media, Rotterdam and director of the 'ostranenie' series of media art forums during 1990's at the Bauhaus Dessau Foundation his interests lie in the dynamic relationships between media, political, and electronic space. Currently researching transnational projects including the Circumpolar Cultures and Technology Summit and the Rogue Media Initiative his work is aimed at strengthening the role of art, freedom of expression and open source technologies within the transformation of societal and cultural landscapes.