Cameroon Social Media Hate Speech Mitigation Field Guide Launch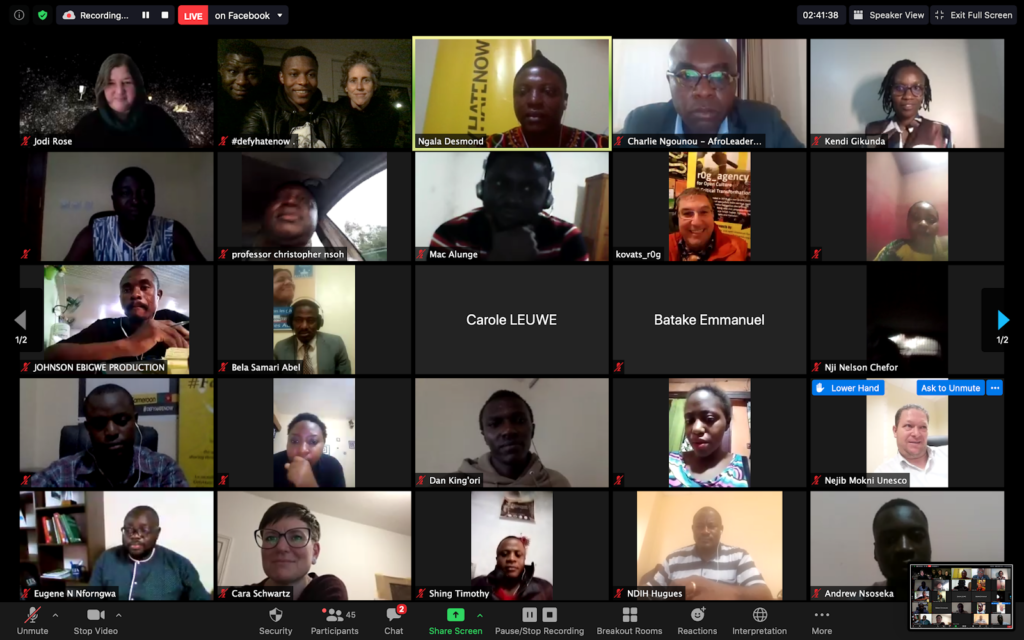 On November 10th, 2020 #defyhatenow reached yet another milestone: the launch of the Cameroun Hate Speech Mitigation Field Guide. The Field Guide is the second one already produced by #defyhatenow, following the South Sudan Field Guide, and is the first to be available is both English and French, the two official languages of Cameroon.
Since its inception in 2014, #defyhatenow has been working on providing community-based and data-driven solutions to the problem of hate speech, disinformation, and misinformation. This focus is driven by the belief that information, that is: knowledge, is power. With this in mind #defyhatenow has always been intent on providing practical, insightful, and context specific information on hate speech. This information has been a combination of online and offline tools that help strengthen the voices and actions of citizens working against online induced conflict, within and outside affected regions.
The Field Guide kit consists of a Field Guide book, facilitation posters and games, handouts, concept cards, a USB key, a pen, and post-it notes. This kit is designed to be both flexible and modular, and provides much-needed hands-on methods to facilitate discussions surrounding the responsible use of social media as it relates to issues of hate-speech, incitement to violence, and misinformation in the Cameroon context.
The eight chapters of the Field Guide book address key issues in the Cameroon conflict scene, starting with an introduction that provides context and relays the extent of the problems. The chapters then cover Social Media & Conflict, Peacebuilding & Social Media, Social Media Literacy, Civil Society- Social Media Code of Conduct, Peacebuilding & Technology, Identity & Context, Art 4 Peace- #ArtivismCivil Society Initiatives & Diaspora, and Trauma Healing.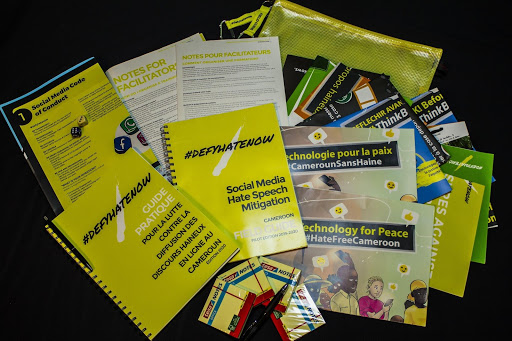 The launch, though behind schedule due to the Covid-19 pandemic and other unforeseen circumstances, was held on Zoom and streamed on Facebook with over 50 participants, partners, and peace builders attending the event. It included presentations and talks that covered the following topics and discussion questions:
History of the initiative
How effective are media literacy tools for peace-building in Cameroon?
Development of the Field Guide resource package.
Overview and on-the-ground implementation of the Field Guide resource package
What role has the media played in hate speech mitigation in Cameroon (online/offline)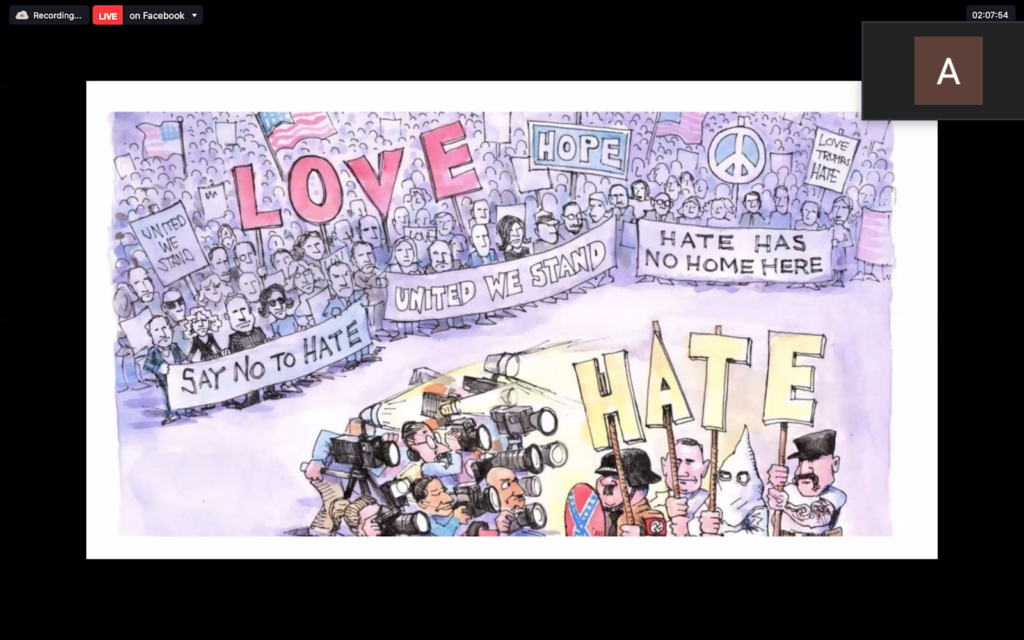 The launch ended with poetry performed, and a sense of appreciation for the Field Guide. The positive feedback received focused on people liking how well it was adapted to the reality of the situation in Cameroon, matching the lived realities of Cameroonians. They also lauded the guide for fostering a mindset of taking responsibility for our interactions and utterances.
We from #defyhatenow thank all who joined us to celebrate this important achievement and those who have worked with us in developing and implementing the Field Guide. Together, we work towards a #HateFreeCameroon!
Written by Cornilius MC