Join us in building 5 more #ASKotec kits with skilled trainers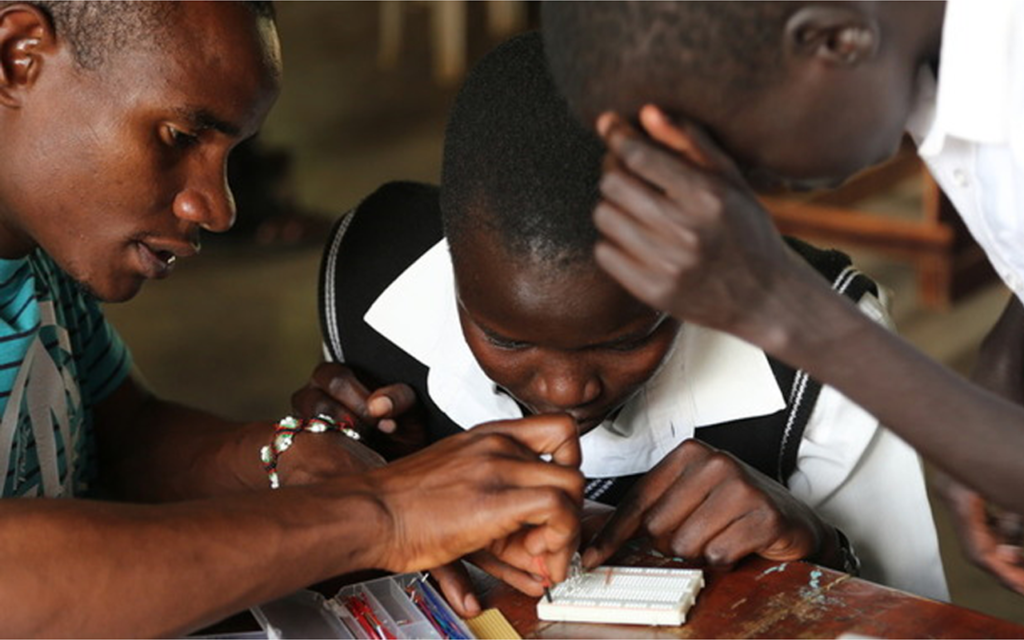 Providing Access to Skills and Knowledge in the form of a multi-functional Open Tech Emergency Case gives rural and urban innovators a new point of entrance for understanding the basics in a range of vocational skills from soldering, building simple devices to the handling of important yet often specialised tools that in these regions are normally hard to come by.
We just launched our crowdfunding campaign at betterplace.org/en/projects/63347-pioneering-open-tech-innovation-askotec-access-to-skills-knowledge-kit/
Pioneering Open Tech Innovation: #ASKotec Access to Skills & Knowledge Kit

Join us in getting the funds together to build 5 additional kits and support our trainers by
sharing

the campaign on Twitter and Facebook

donating

– any amount counts and brings us closer to our goal

talking

to your friends and family about it

contacting us

if you know of companies, individuals and other contacts in your network and neighbourhood who might be interested in partnering with us
More #ASKotec details
#ASKotec = Access to Skills and Knowledge: open tech emergency case.
The kit is a rugged, dust-proof case with a range of quality basic and advanced tools, elements and materials for
learning and practicing basic electronics, especially small-scale solar energy

training supplies to develop and share knowledge

reference guides and manuals to support local peer-to-peer skills development
With each kit it is possible to run hundreds of workshops in DIY electronics, solar power, up-cycling and basic computing – making it both an emergency field kit for remote regions, as well as a science and technology resource kit for schools where basic infrastructure are minimal or lacking.
I am especially interested in the #ASKotec project – it provides practical hands-on approaches to solving the problems of everyday challenges in places with scarce resources like those faced by IDPs (Internally Displaced People) in South Sudan.
Eva Yayi, Kobe Institute of Computing, Graduate School of Information Technology (Japan) and Founder of GoGirls ICT (South Sudan)
Developed together with young South Sudanese open tech pioneers to best meet their needs, the #ASKotec was designed for people living in remote and low infrastructure regions, including refugee settlements, remote rural areas and community based educational institutions in post-conflict regions such as South Sudan or post-disaster regions like Nepal. The kit is designed to work as a mobile trainer's set to tackle basic field challenges when it comes to Open Tech and Open Source Hardware innovation, education and repairing wherever needed.
Augmenting interests and the often less formal skills young people have picked up previously, strengthening these to become generators of knowledge for their peer communities, the kit triggers independence and empowerment for the people.