#ASKotec at FabLab Siegen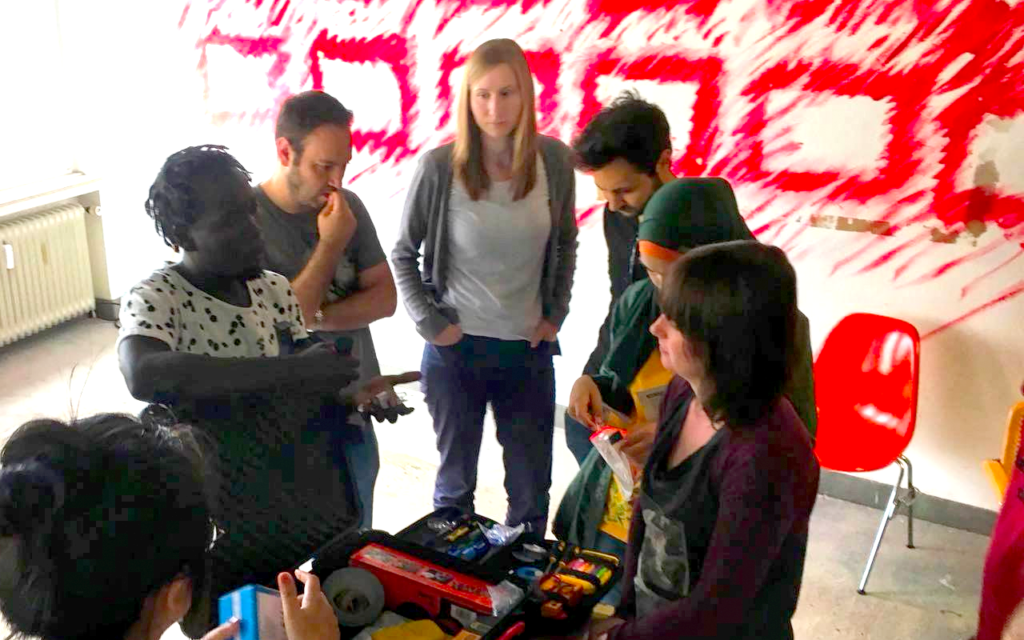 The Come_IN Digital Project Week of the Chair of Business Informatics and New Media at the University of Siegen brought together families, senior citizens, refugees and students for a week-long series of activities, building and developing together.
The project Come_IN has been building computer clubs in various cities in North Rhine-Westphalia (Germany) for more than ten years, always following the motto: Joint activities create new friendships. Cultures and generations meet, get to know each other and understand each other. In this sense, the digital project week is taking place for the first time.

In a workshop, for example, participants aged 14 and over [were] shown how to build their own website. In another, luminous and flashing LED earrings [were] tinkered. At the "My SiWi" workshop, visitors first digitally calculate[ed] the accommodation they live in and then [made] it colorful with colors, light, paper and fabric.

The workshops [were]  led by employees of the projects Come_IN, Learnspaces and FabLab Siegen. In addition, the Hackspace Siegen (HaSi) and the Verein Förderband support[ed] with his project JUST! Girls. From the international network Global Innovation Gathering, Saad Chinoy from Singapore and Jaiksana Soro from South Sudan [were] co-design[ing] the Digital Project Week. Two years ago, Soro fled the civil war in his homeland and now offers theater projects on trauma coping and maker workshops in a refugee camp in Uganda.
For further details on the programme check come-in.cc and hci-siegen.de/come_in-digitale-projektwoche/
.@JambuJack presents his work with @intertwilight on #opensource #community #making and #healing in #Uganda utilizing the brilliant #ASKotec to participants of @yallahexchange program from @UniSiegen pic.twitter.com/JRSMrYZ9y4

— Global Innovation Gathering (@weareGIG) July 9, 2018